The Best Cryptocurrency Exchange App
in 2022
Last Updated on June 8, 2022
By now, crypto traders are used to web-based cryptocurrency exchanges or desktop platforms. However, our busy lifestyle doesn't allow us to sit in front of the screen 24/7, trading cryptocurrency.
To adapt their services to the prevailing rhythm and make buying and selling crypto assets easier for everyone, most crypto exchanges have designed their own mobile apps that allow for instant crypto swaps wherever you are.
If you also find smartphone apps useful and practical, keep reading our guide to learn what the best cryptocurrency exchange apps are right now, or check out our list of cryptocurrency exchange comparisons for Australia, the USA, Canada, and the UK to learn more about different trading platforms.

Featured On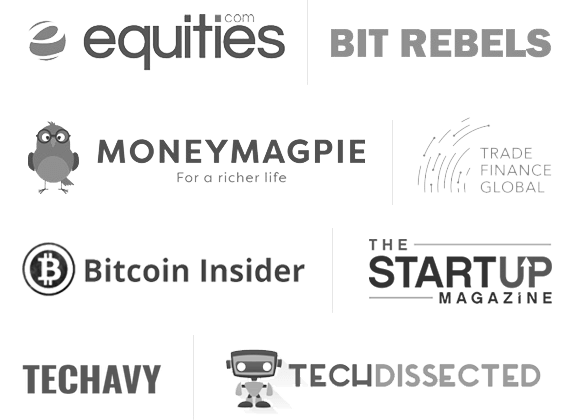 Disclaimer: We may receive a commission for purchases made through the links on our site. However, this does not impact our reviews and comparisons. Learn more about our Affiliate Disclosure.

1. Coinbase Exchange
Website: www.coinbase.com
Country: United States
Currency: USD
Fees: Varies
Available Cryptocurrencies: Bitcoin, Ethereum & 28+ other cryptos
Coinbase is a leading American broker, founded back in 2012 by Brian Armstrong and Fred Ehrsam. As a crypto veteran, Coinbase has evolved from a Bitcoin-only exchange to one of the most trustworthy exchanges with some of the highest trading volumes and liquidity.
Based on your location, Coinbase lets you buy, sell, or trade different assets but the most prominent ones remain available to everyone: Bitcoin (BTC), Bitcoin Cash (BCH), Ethereum (ETH), Ripple (XRP), and Litecoin (LTC). Coinbase supports a variety of payment methods including paying in USD, EUR, or GBP via credit or debit card through your bank account, a convenience that comes with slightly higher fees (3.99%).
The mobile app supports both iOS and Android devices and includes all trading features otherwise available on the web-based interface. The app is multilingual and lets you choose between English, French, German, Italian, Spanish, Portuguese, or Dutch.
This user-friendly platform maintains a multi-asset wallet with high-level security measures. The majority of the funds are stored offline in cold storage while those kept online are insured by the FDIC. In addition, users are required to perform a KYC (Know Your Customer) check in compliance with AML policies and verify their identity with a legitimate ID.

2. eToro Exchange
Website: www.etoro.com
Country: Europe
Currency: GBP, USD
Fees: Daily Fees
Available Cryptocurrencies: Bitcoin, Ethereum, Ripple & 3 more.
EToro is an Israeli trading platform, founded in 2007 in Tel Aviv. Since then, the company has expanded its services with offices in the UK, Cyprus, Sydney, and the United States, catering to the needs of millions of traders from around the world.
EToro is one of the most reputable trading platforms with licenses in different jurisdictions. It's regulated by the Financial Conduct Authority (FCA) in the UK and the Cyprus Securities and Exchange Commission (CySEC). In the US, it's registered by FinCEN as a Money Services Business and authorized by the Australian Securities & Investments Commission (ASIC). On top of that, eToro has a cross-border license and can offer its services in member states of the European Economic Area.
On eToro, you can choose to trade forex, commodities, stocks, etc. The platform added cryptocurrency trading in 2017, allowing users to choose from over 90 different digital assets. Depending on the current market state, eToro charges competitive spreads that vary for different currencies. Bitcoin, for example, has a 0.75% spread.
Deposit methods include debit/credit card, bank transfers, or e-wallets. There are no deposit fees apart from a 0.5% currency conversion fee for non-USD deposits. This platform is most famous for pioneering the social trading feature that allows traders to observe and copy the investment strategies of experienced traders, which is especially helpful for beginners.
You can download the eToro mobile app on both iOS and Android devices and enjoy trading on the go. Like Coinbase, eToro has its own crypto wallet for quick and easy asset storage.

3. Binance Exchange
Website: binance.com
Country: Global
Currency: All currencies
Fees: 0.1%
Available Cryptocurrencies: 150+ Cryptocurrencies
Binance emerged in the crypto market in 2017. The brainchild of the Chinese developer Changpeng Zhao, this global trading platform has changed its headquarters from Hong Kong to Tokyo, before finally settling down in crypto-friendly Malta.
Binance is the number one choice for altcoin traders because it supports over 100 cryptocurrencies, including a great deal of promising but lesser-known coins and defi tokens. The platform has a native token as well, called Binance Coin (BNB), an aspiring store of value that Binance traders can use to pay their fees with and earn a 25% discount.
Even if you don't own BNB tokens, the highest Binance trading fee is no more than 0.1% of the trade amount. As this platform is best suited for crypto to crypto trades, these deposits are free of charge while fiat ones include a 3.5% fee or around $10 per transaction.
The curious thing about this platform is the fact that it's not registered by any local authority. However, this doesn't mean the exchange isn't safe enough. Binance uses cold storage for users' funds, two-factor authentication, a withdrawal whitelist, and its very own reserve vault called Secure Asset Fund for Users or simply SAFU.
The Binance mobile app is available on Apple and Play Store free of charge.

4. Gemini Exchange
Website: gemini.com
Country: United States
Currency: USD
Fees: 1%
Available Cryptocurrencies: Bitcoin, Bitcoin Cash, Ethereum, Litecoin & Zcash
Gemini was founded in 2015 by the world-famous Winklevoss twins, Cameron and Tyler, and is headquartered in New York City.
This reputable exchange was the first crypto trading platform in the US to obtain a license from the New York Department of Financial Services (NYDFS) in 2016 and be repeatedly subject to their cybersecurity audits. Moreover, Gemini is the first custodial exchange to pass both the SOC 1 Type 1 and SOC 2 Type 2 security compliance exams.
Gemini offers both crypto to crypto and fiat to crypto trades. The choice of cryptos depends on the currency you want to purchase them with. For example, with USD, you can buy BTC, ETH, LTC, BCH, ZEC, LINK, OXT, DAI, BAT, AMP, COMP, PAXG, ZRX, BAL, CRV, MANA, KNC, MKR, REN, STORJ, SNX, UMA, UNI, YFI, AAVE, and FIL. Gemini supports the following fiat currencies: USD, EUR, GBP, CAD, AUD, HKD, and SGD.
A single Gemini app, available on App Store, Google Play, and Galaxy Store, gives you access to the platform's buy and sell features and crypto wallet. You can set price alerts and receive notifications on your target asset or schedule recurring buys.
To top it off, Gemini became the first crypto exchange to integrate the Web Authenticator Security protocol that makes it possible to use USB security keys like Yubikeys, Trezor, or Ledger wallets as a 2FA signing method.


5. Kraken Exchange
Website: www.kraken.com
Country: United States
Currency: USD, EUR, GBP, CAD, JPY & CHF
Fees: 0.16-0.26%
Available Cryptocurrencies: Bitcoin, Ethereum, BitcoinCash & 30+ others
Kraken is another long-standing trading platform. It was designed back in 2011 but it took two years before it was put into function. Its founder Jesse Powell is a household name in the crypto industry with a rich background in cybersecurity.
Kraken offers a wide variety of crypto assets and trading pairs. It supports several fiat currencies including USD, EUR, GBP, CAD, AUD, CHF, and JPY, and charges industry-average fees. Even though Kraken has large trading volumes, it still manages to provide decent customer support, an extensive FAQ section, and informative crypto guides.
The platform has a unique minimalist style and a straightforward user interface, perfect for crypto novices. On the other hand, experienced traders can use Kraken's advanced trading features such as futures and margin trading or even use the OTC desk for large-volume orders.
Kraken has a couple of mobile apps depending on your preferences. If you're interested in futures trading, you can download the Kraken futures app. For beginners, there's the regular Kraken app, while advanced users can download the Kraken Pro app instead.

6. CEX.io Exchange
Website: cex.io
Country: UK
Currency: GBP, USD, EUR
Fees: Depending on trading volume
Available Cryptocurrencies: 10+ Cryptocurrencies & adding more regularly
CEX.io is one of the oldest and most reliable cryptocurrency trading platforms in the UK. Founded in 2013, CEX.io used to operate as a cloud miner provider until 2015 when it rebranded as a proper cryptocurrency exchange. The platform has multiple offices around the world: in the UK, Ireland, the US, Ukraine, Cyprus, and Gibraltar. 
CEX.io is registered as a Money Services Business with FinCEN and it's one of the founding members of CryptoUK, an organization that bridges the gap between crypto exchanges and local regulatory authorities. Together, they're working towards a fully-fledged crypto framework that will address the needs and concerns of all parties involved.
This platform is very similar to Coinbase and it's perfect for entry-level traders who need a user-friendly interface. You can buy and sell Bitcoin, Bitcoin Cash, Litecoin, Ethereum, Ripple, Stellar, Tron, and a couple of other altcoins, or trade them against cryptos and fiat (USD, EUR, GBP, and RUB).
CEX.io was one of the first exchanges to allow card purchases. The cost for such convenience is 2.99% on VISA or MasterCard deposits. Bank transfers and regular ACH transfers are free. By downloading the mobile app, users can use CEX.io's services wherever they are, access the platform's matching algorithms, order book, charting, and technical tools.

7. Kucoin Exchange
Website: www.kucoin.com
Country: Hong Kong
Currency: USD
Fees: 0.1%
Available Cryptocurrencies: 150+ Cryptocurrencies
Kucoin was launched in 2017, initially headquartered in Hong Kong, then relocated to Singapore. Although relatively new, the platform has already won the trust of thousands of traders.
At first, Kucoin only allowed crypto to crypto trades until recently, when the platform added support for over 10 different fiat currencies in partnership with Simplex, including some under-represented currencies like the Indian rupee (INR), Argentine peso (ARS), Philippine peso (PHP), United Arab Emirates dirham (AED), Azerbaijani manat (AZN), Chilean peso (CLP), Colombian peso (COP), and many more.
On the way to becoming a global crypto exchange, Kucoin has expanded its fiat gateways even further and now offers its users the option to purchase crypto via their PayPal accounts. Kucoin offers two verification levels for retail traders: you can create an unverified account that only requires you to submit an email address and lets you withdraw no more than 2 BTC per day, or upgrade to a verified account by providing your ID and withdraw up to 100 BTC per day.
Kucoin has a great currency selection and advanced trading options such as margin trading or futures for the more adventurous. Users can choose whether to store their assets in Kucoin's wallet or use the platform in a non-custodial manner.

8. Bitpanda Exchange
Website: bitpanda.com
Country: Europe
Currency: USD, EUR, GBP & CHF
Fees: 1.49%
Available Cryptocurrencies: 28 Cryptocurrencies
Bitpanda is a really popular and inexpensive cryptocurrency exchange for those of you living in the European Union. Originally called Coinmal, the platform was launched in 2014 in Vienna, Austria and has since then expanded its services in more than 20 countries, counting almost 1 million users.
Bitpanda offers several services such as Bitpanda To Go, a cash-equivalent coupon that you can redeem for a cryptocurrency of your choice; Bitpanda Metals, for the adventurous among you who want to diversify their portfolios; Bitpanda Savings, a cryptocurrency savings account; Bitpanda Swap for instant crypto swaps (free among Bitpanda users); and a Bitpanda Pro cryptocurrency trading interface for experienced users.
This exchange has a great choice of cryptocurrency including some very profitable coins like Cardano (ADA) and EOS. If you verify your account you can purchase these assets with EUR, USD, GBP, CHF, or TRY. The available deposit methods include SEPA, NETELLER, Skrill, VISA, MasterCard, SOFORT, depending on the currency in question.
You can download the mobile app that functions both as an exchange and a wallet on both iOS and Android devices.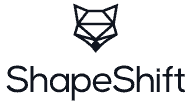 9. ShapeShift Exchange
Website: shapeshift.com
Country: Switzerland
Currency: USD
Fees: 0.5%
Available Cryptocurrencies: 7 Cryptocurrencies
All the cryptocurrency exchanges on our list so far are centralized exchanges which means they function either as intermediaries between buyers and sellers of crypto assets or as liquidity providers themselves. They help you find the right order, oversee your transactions, and store your assets in their safety vaults.
ShapeShift, on the other hand, is a decentralized crypto exchange. The platform doesn't store any sensitive data such as users' personal information or funds. ShapeShift was launched in 2014 in Switzerland, by developer Erik Voorhees.
ShapeShift was primarily designed as a crypto to crypto exchange. It supports over 50 different cryptocurrencies and charges low fees. However, if you want to buy crypto assets with fiat currencies, you'll be asked to provide an ID and verify your identity. Still, the only option you'll have is to buy Bitcoin with USD or EUR via ShapeShift's partner Simplex, and then use those BTC to buy other digital currencies.
Only users with verified identities are eligible for no commission trading. The platform allocates 10 FOX tokens to your account that give you $100 worth of free trading every month. You can send, receive, and hold crypto in your ShapeShift account without verifying.

10. Changelly Exchange
Website: changelly.com
Country: Czech Republic
Currency: USD & EUR
Fees: 0.25%
Available Cryptocurrencies: 90+ Cryptocurrencies
Changelly is another decentralized crypto exchange app on our list. Launched in 2015 and headquartered in Prague, Czech Republic, Changelly boasts over 1.5 million users from around the globe.
This is hardly surprising given the fact that Changelly has no geographical restrictions and it's available for use to everyone, regardless of their place of residence. Users have the option to choose from over 150 different cryptocurrencies, some of them more popular and more liquid than others.
Like ShapeShift, Changelly is a non-custodial platform, meaning it doesn't store customer funds which makes it safer than most other online platforms. To register for an account, you simply need to provide the platform with an email address and activate two-factor authentication.
The fixed rate for crypto to crypto trades is 0.25% per transaction while fiat to crypto ones come with higher fees. In addition, if you want to access high trading tiers or purchase your digital coins with your national currency, you have to perform a KYC check and verify your identity.
You can download the app on your iPhone or Android device for free and explore the currencies on offer, complete buy/sell orders, and access your trading history.
Disclaimer: Digital currencies and cryptocurrencies are volatile and can involve a lot of risk. Their prices and performance is very unpredictable and past performance is no guarantee of future performance. Consult a financial advisor or obtain your own advice independent of this site before relying and acting on the information provided.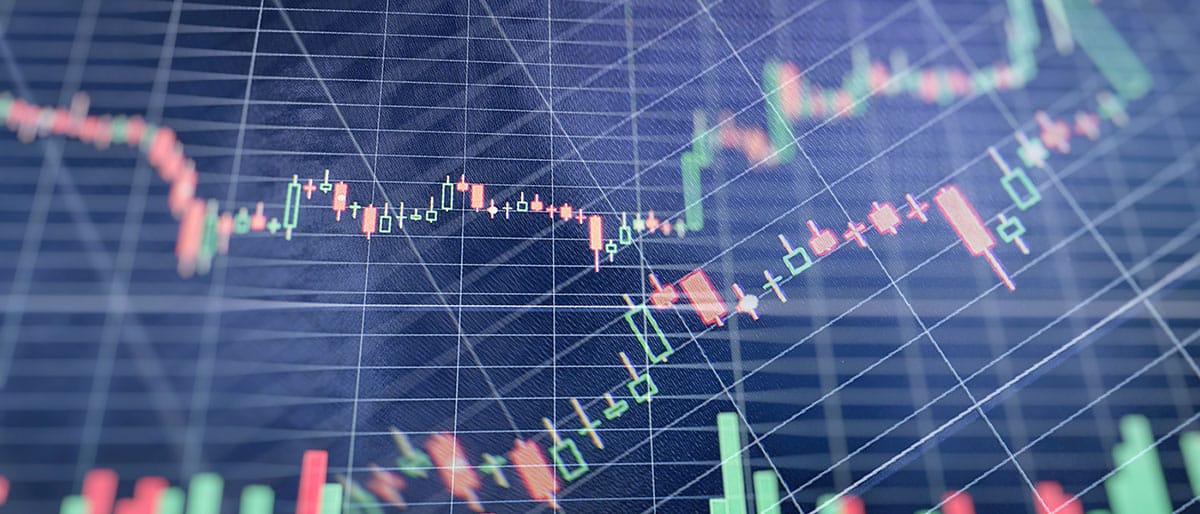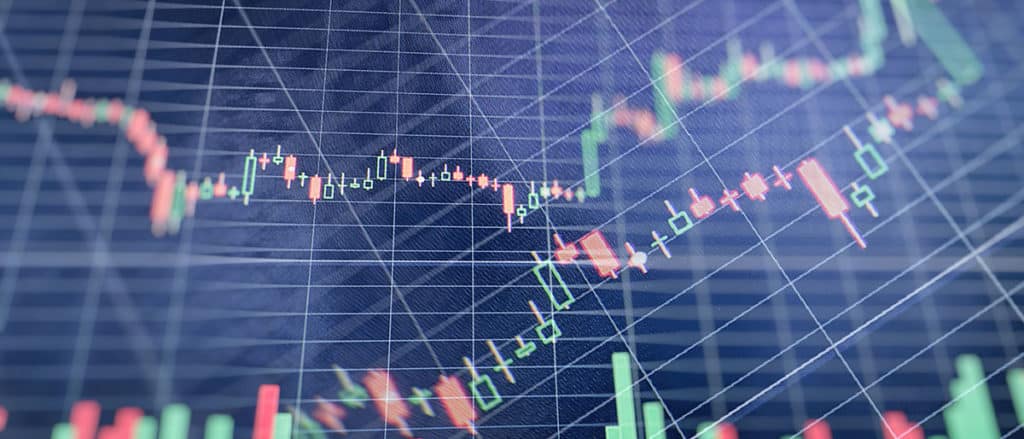 What to Look for in a Crypto Exchange App?
Availability and Compliance
If you're looking for a crypto exchange app that will let you buy and sell cryptocurrency, you need to find one that's available in your place of residence. This shouldn't be a problem as most trustworthy exchanges are already licensed or are working on the compliance process as we speak.
However, Bitcoin and other cryptocurrencies remain largely unregulated in certain countries. Even in those countries where there is some basic regulatory framework, opinions and treatments of crypto transactions vary enormously. Therefore, always double-check the app's availability and compliance with local authorities.
Security
If you're using a custodial crypto exchange app and are planning to keep your crypto assets in the app's wallet either temporarily or long-term (not recommended!), you should check the platform's security measures. Most exchanges store users' funds separately from company funds and keep them in cold storage, secure vaults located in different locations, disconnected from the Internet. Moreover, your account should be protected with two-factor authentication and proper encryption protocols. Finally, mandatory KYC checks protect the exchange from scam accounts.
Live Market Analysis
The first thing you learn about the crypto market is that it never sleeps. Crypto trading occurs 24/7 around the globe, which is why a lot of traders are struggling with FOMO – Fear Of Missing Out. They remain glued to their screens out of fear they'll miss a profitable price movement.
We suggest using a fully-fledged crypto exchange app that includes live market data, a detailed order book, lots of technical tools, charts, and indicators. This way, you'll always be up to date with the latest market trends. You'll learn how to predict market movements and make better-informed trading decisions.
Frequently Asked Questions
Can you buy Bitcoin on a crypto exchange app?
Yes! Although there are some differences between a web-based trading platform and the exchange's mobile app – mostly in the dashboard design and interface – almost all apps allow users to place buy and sell orders on cryptocurrencies.
Should you invest in altcoins?
This depends on your interest and investment plan as a crypto trader. Some traders prefer to play it safe and invest only in the most prominent crypto assets with high liquidity and trading volume. On the other hand, there are traders who like to speculate on the price of some lesser-known, emerging tokens, invest in due time, and profit in the long run. There are also those who invest in decentralized finance tokens that are then used in various smart contracts and decentralized applications. If you choose to invest in some altcoin, make sure to find out as much as you can about the project (e.g. read the whitepaper, discover its purpose, do research on the team behind it, etc) before making your move.
What's the best exchange for crypto trading?
The answer to this question will differ a great deal based on your location and trading preferences. First of all, you need a platform that's available where you live and one that's compliant with local regulatory authorities too. Next, you need an exchange that supports your target currency, payment method, offers reasonable fees and high liquidity, and has a responsive customer support team. If this is your first time trading crypto, you'll need a fiat gateway to exchange your local currency.
Does Coinmama have a mobile app?
No, Coinmama is among the small number of cryptocurrency exchanges that don't provide mobile apps for their users, a shortcoming they definitely need to address in the future.