Best Crypto Exchanges in Australia 2022
Last Updated on July 22, 2022
Finding the best crypto exchange in Australia can be tricky these days, as there are so many options to choose from.
We've reviewed and ranked the best ones looking at factors such as ease of use, fees, trading features, customer support, and more.
Based on our research & reviews, these are the best Australian crypto exchanges:
Australia's Top Crypto Exchanges Compared
Website
Overall Rating
Location & Currency
Available Cryptocurrencies
Fees
Our Review
Visit Site

swyftx.com.au
Australia

Bitcoin
Ethereum
300+ Cryptocurrencies
Adding more regularly

0.6%
Swyftx Review
Visit Site

Get Bonus $20 BTC After Signing Up


coinspot.com.au
Australia

Bitcoin
Ethereum
200+ Cryptocurrencies

1%
CoinSpot Review
Visit Site

digitalsurge.com.au
Australia
0.5%
Digital Surge Review
Visit Site

coinjar.com
Australia

Bitcoin
Ethereum
53 cryptocurrencies in total

Varies
CoinJar Review
Visit Site

binance.com/au
Australia

Bitcoin
Ethereum
Ripple
400+ Cryptocurrencies

0.1%
Binance Review
Visit Site

independentreserve.com
Australia

Bitcoin
Ethereum
Ripple
13 cryptocurrencies in total

0.5%
Independent Reserve Review
Visit Site

kraken.com
United States

Bitcoin
Ethereum
55+ Others

0.26%
Kraken Review
Visit Site

coinbase.com
United States

Bitcoin
Ethereum
Litecoin

4%
Coinbase Review
Visit Site

bittrex.com
United States

Bitcoin
Ethereum
Ripple
150+ Cryptocurrencies

0.2%
Bittrex Review
Visit Site

coinmama.com
Slovakia

Bitcoin
Ethereum
5 others

6%
Coinmama Review
Visit Site
Disclaimer: Digital currencies and cryptocurrencies are volatile and can involve a lot of risk. Their prices and performance is very unpredictable and past performance is no guarantee of future performance. Consult a financial advisor or obtain your own advice independent of this site before relying and acting on the information provided.
Disclaimer: We may receive a commission for purchases made through the links on our site. However, this does not impact our reviews and comparisons. Learn more about our Affiliate Disclosure.
How to Choose a Crypto Exchange in Australia
There are a number of things you should pay close attention to when looking for the best cryptocurrency exchange on the market. Here are some pointers to get you started.

Payment Methods: A good entry-level crypto exchange will allow users to choose a payment method that suits their individual trading preferences.
Generally, the most convenient way to make a seamless deposit is to link your bank account with the exchange account (this works with most banks like ING, ANZ, Commbank, Suncorp, etc). Besides the regular bank transfers, the majority of exchanges in Australia support e-payment processors like PayID, POLi, Credit/Debit cards, or Osko.
Related: Check our crypto buying guides using your bank account.
Type of Trading: Crypto exchanges typically offer one of the following two types of trading: fiat-to-crypto trading and crypto-to-crypto trading. The former is perfect for anyone who wants to trade the BTC/AUD trading pair, while the latter works best for someone who likes to speculate on crypto price fluctuations and capitalize on the difference in prices between two or more crypto assets (e.g. BTC/LTC, ETH/XRP, etc). Then there's also futures trading, CFDs, and of course shorting crypto (we even have a guide on how to short bitcoin or Ethereum).
User-Friendliness: It's important to find a platform that's suitable for your level of expertise. Newbies need an intuitive, straightforward interface where they can easily get around and place a simple buy/sell order.

Seasoned traders would benefit from an advanced trading platform with more complex charts and technical indicators that they can use to customize their orders. The exchange should support things like margin trading (trading with borrowed funds) and advanced order types: market, limit, stop-loss, fill or kill order, etc.
Supported Cryptocurrencies: Make sure the exchange you choose supports your target cryptocurrency. By now, the market has over 1,000 different crypto tokens, which means that no platform is able to list all of them.

Some crypto exchanges stick to the most prominent cryptocurrencies like Bitcoin (BTC), Ethereum (ETH), Litecoin (LTC), Stellar (XLM), and Bitcoin Cash (BCH) because their demand is always on the rise or at least stable and liquid enough. Other platforms, on the other hand, support up to 200 crypto assets, stablecoins, and DeFi tokens (e.g. ERC-20 tokens).
If you're interested in buying a specific altcoin like BNB, Solana, or Avalanche, have a look at our altcoin buying hub for Australia.
Trading Fees: A lot of crypto traders only focus on deposit and transaction fees when trying to determine whether the exchange is cheap or not. However, you should also take into account withdrawal fees and spreads, i.e. the difference between the buy and the sell price.
Limits: This category refers to limits such as the minimum or maximum amount of funds you can deposit into your account to purchase cryptocurrency or the minimum/maximum amount of cryptocurrency you can buy/sell per day. Most exchanges also have a limit on daily and monthly withdrawals based on your level of verification.
Loyalty Programs and Discounts: Some exchanges offer discounted fees to traders who own their native cryptocurrency. Also, most trading platforms use a scaled fee structure that rewards high-volume traders with lower trading fees.
Another way to gain access to discounts and VIP services is to join a loyalty program hosted by the exchange or get a referral link. One example is our Swyftx referral code, which gets you $20 of free BTC.
Liquidity: High liquidity is synonymous with high trading volumes. If an exchange provides high liquidity, then you don't have to worry about delays in processing orders or whether or not there will be any order at all for the coins you wish to buy. Liquid exchanges are always able to match incoming buyers with sellers and vice versa. In order to be sure that the platform you like has the right level of liquidity, take a look at its order books before you register an account.
Account Verification Process: One of the first requirements of local financial regulators is for registered crypto exchanges to adhere to Anti-Money Laundering (AML) and Counter-Terrorism Financing (CTF) policies. And how do platforms achieve that?
They require all new users to verify their identity by completing a Know Your Customer (KYC) check and providing the following information: full name and address, phone number and email address, a scanned copy of an ID, and sometimes even a bank statement.
Security: Security is crucial when transferring money over online platforms. Therefore, don't forget to check whether the exchange includes a two-factor authentication option or whether or not it stores customer funds in offline wallets (cold storage). How are your private keys secured? Is there an option to create a withdrawal address whitelist and protect your account from unauthorized IP addresses?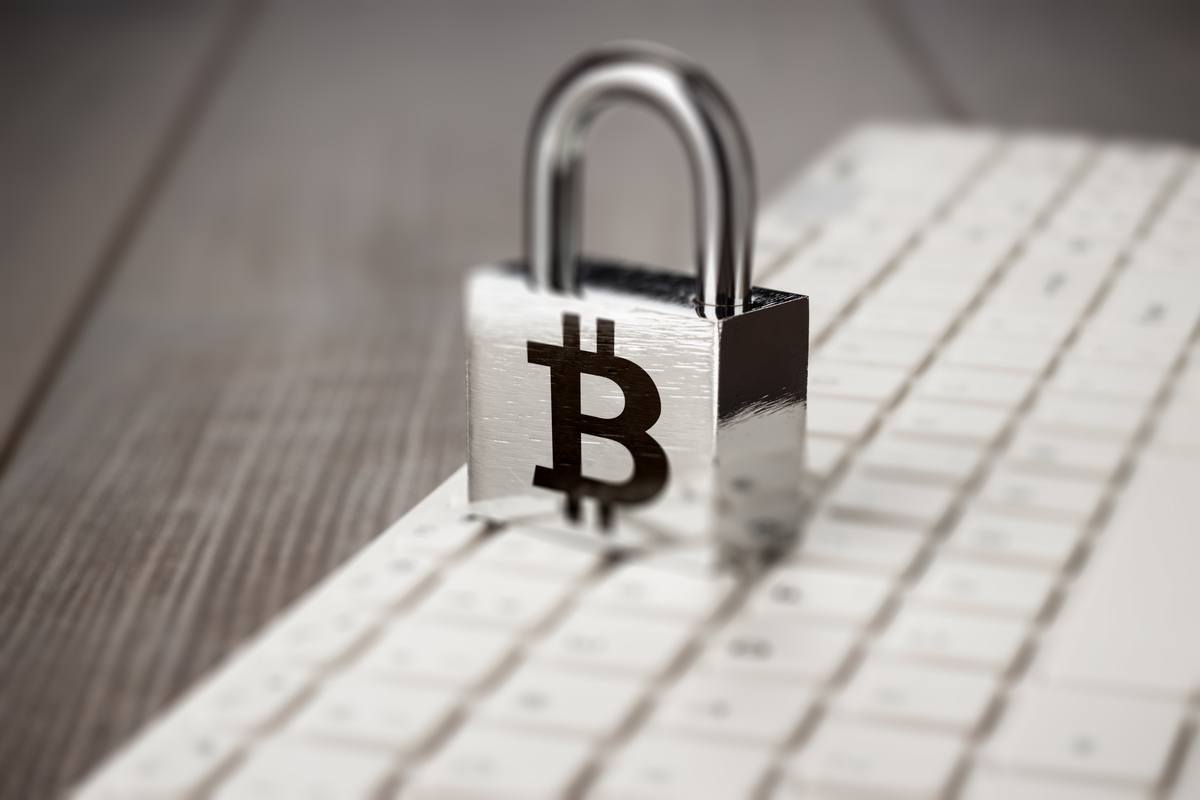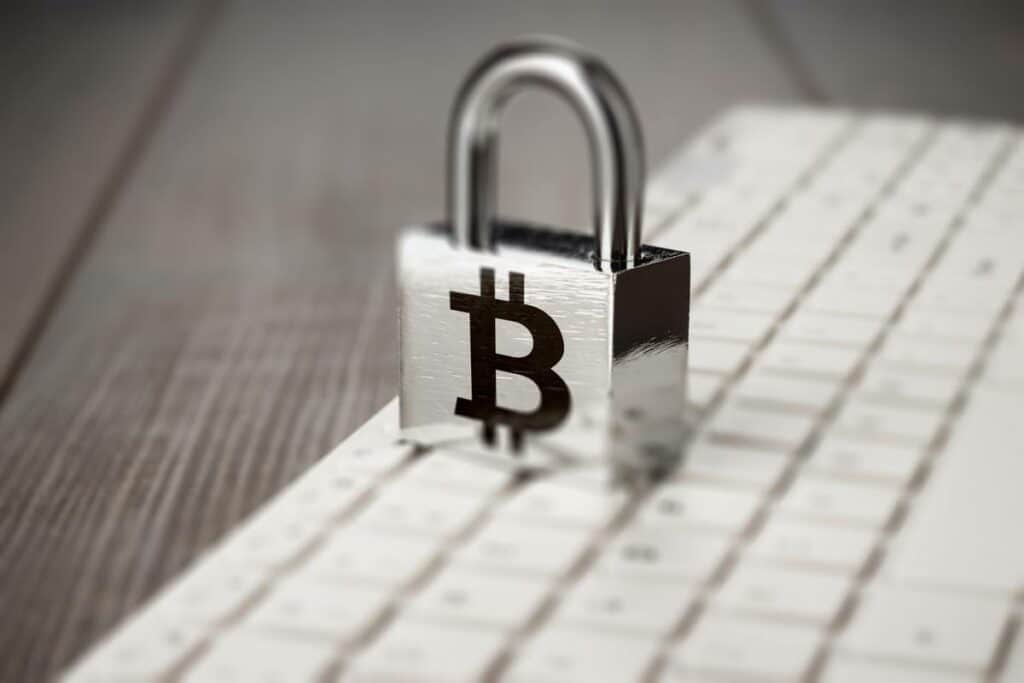 Does the exchange use strong encryption and do you start using the exchange immediately or do you have to pass a KYC check first? Finally, are your funds fully, partially, or not at all insured?
Customer Support: The first thing that users review about a given platform is the responsiveness of their support team. No one wants to wait for days to get a simple issue fixed with their account or transactions. Visit the exchange's website to check what support channels they offer (email tickets, live chat support, or a separate phone line).
Are their agents available 24/7 or only during business hours? Does the exchange offer multilingual support and a knowledge base/FAQ section with detailed guides on how to use the platform's services?
Is It a Regulated Exchange in Australia?
Local crypto exchanges as well as international ones that want to operate on the Australian market need to register with AUSTRAC or the Australian Transaction Reports and Analysis Centre and strictly follow its guidelines. International platforms typically answer to additional regulatory bodies which is why some features might not be available for Australian traders. For instance, Aussies can buy cryptocurrency on Coinbase, but they can't sell it or trade it.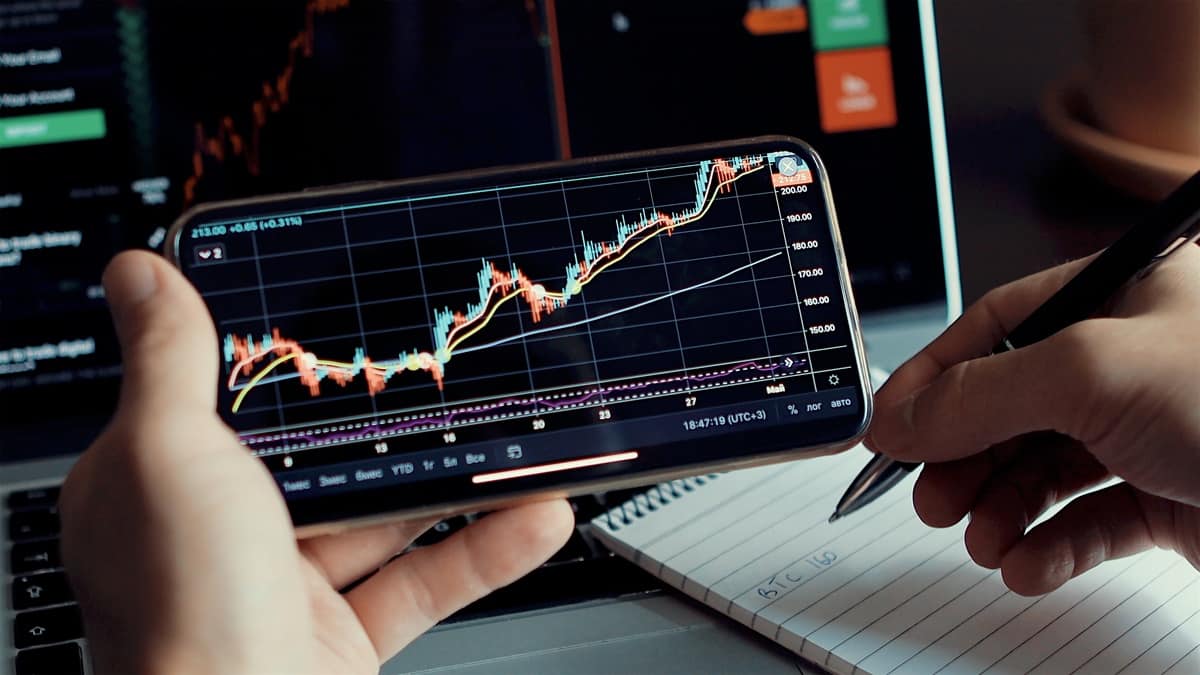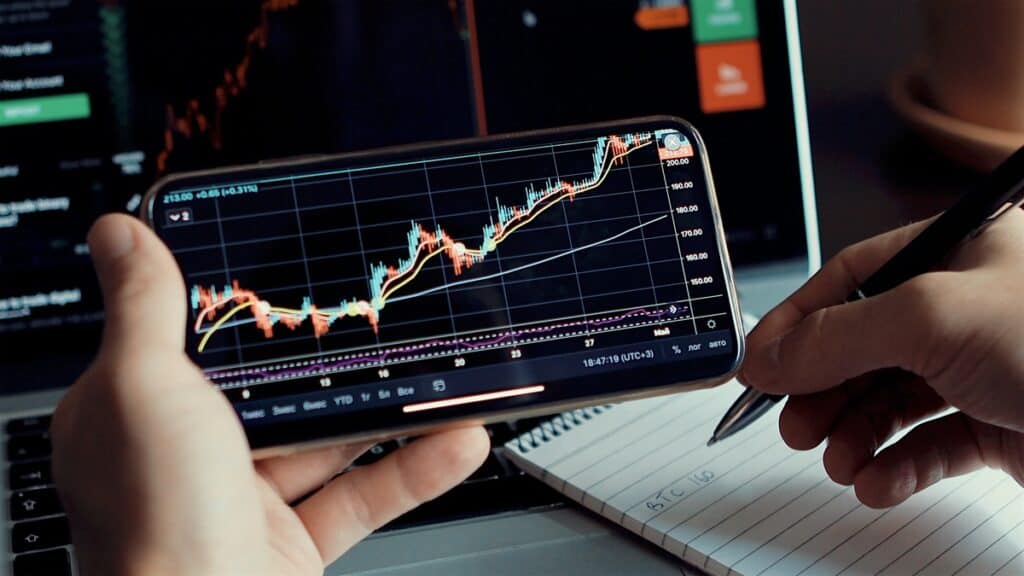 How to Use a Cryptocurrency Exchange in Australia
To start trading using a crypto exchange, you'll need to go through a few easy steps.
Choose a trading platform that works for you
Head over to their site and sign up.
Go through the required verification process (KYC)
Fund your account using your preferred deposit method (if the exchange supports it). The usual options are PoliPay, PayID, bank transfers, or credit/debit card.
Wait for the funds to hit your account on the exchange, this could take a day or 2 if it's the first deposit (and depending on the payment method)
Find the cryptocurrency you're wanting to buy on the exchange
Enter the trade amount, either in AUD, or in the crypto, and hit the buy button.
How we chose the best crypto exchanges.
To rate and rank the exchanges we review, we look at (and test) factors like ease of use, fees, trading features, and support. We also look at the aggregate sentiment by analysing user reviews. Keep in mind that we didn't review every single exchange available, and depending on your situation, the exchange you prefer might be different from the ones we picked.
For more info, see our rating process.
What is the best crypto exchange for beginners in Australia?
The best Australian crypto exchange for beginners is Coinspot. They have a very streamlined onboarding process and easy-to-use trading interface. That being said, Swyftx is a very close second for beginners as they too have a very fast and easy sign-up process. Both Coinspot and Swyftx also have a fantastic app to buy and sell crypto with.
What is the biggest crypto exchange in Australia?
The biggest crypto exchange is Binance. They have the highest trading volume, supported cryptocurrencies, and advanced trading tools for day traders. They're also a global exchange operating in a lot of countries.
What is the cheapest crypto exchange in Australia?
Binance is the most affordable crypto exchange. Binance is the most affordable place to buy and sell crypto, with trading fees of 0.1%. However, their customer service is somewhat lacking in comparison to other providers.
What is the most trusted crypto exchange in Australia?
There are many trusted cryptocurrency exchanges in Australia. Some of our top recommendations are Swyftx and Coinspot as well as Binance, Digital Surge and Coinjar. AUSTRAC is required to register a crypto exchange in Australia.
What is the best crypto app in Australia?
It is difficult to find the best crypto app. Many exchanges offer great apps. Both Coinspots and Swyftx have great cryptocurrency apps. They are very simple to use.
What is the best crypto exchange for day traders in Australia?
The best Australian crypto exchange for day traders is Binance. Not only do they have one of the biggest variety of cryptocurrencies on offer, but they also have a very advanced trading interface that allows for multiple order types. Combine this with their native token called BNB, which traders can use to get a discount on the trading fees, and extremely low trading fees overall, Binance is definitely the trading platform to choose for day trading.
Are there any Australian exchanges that allow leverage trading of cryptocurrencies?
Leverage or margin trading is a long-existing trading practice that found great acceptance on the cryptocurrency market. In a nutshell, the principles of crypto margin trading are very simple. As an experienced trader, you can borrow funds from the crypto exchange or your peer traders to place an order that is much larger than your investment budget (leverage can go up to 200x).
This enhances the prospects of higher earnings, but it also comes with a great risk of total financial collapse. Admittedly, this type of advanced trading feature is better seen on international exchanges such as Binance, Kraken, and eToro.
Why do some Australian crypto exchanges ask me to verify my identity?
Centralized crypto exchanges work as regular entities under government-issued security AML/CFT practices. These regulatory procedures impose an obligatory KYC verification for every new user on the crypto trading platform. It's true, revealing such an amount of personal information and documents can be really intimidating at times.
But let's broaden our perspective here: the very fact that the exchange requires an ID verification speaks a lot about the exchange itself — it's regulated, highly secure, and trustworthy.