Disclaimer: We may receive a commission for purchases made through the links on our site. However, this does not impact our reviews and comparisons. Learn more about our Affiliate Disclosure.
Looking for Canadian cryptocurrency exchange platforms built for the casual dabbler? Have you looked around at the exchanges and gasped at the amount of trader specific language and dizzying exchange displays? The developers of Coinberry set out to make their platform as simple as possible, geared towards customers who are still trying to figure things out aka an excellent platform for crypto beginners.
Just because Coinberry's trading platform is simple doesn't mean it lacks useful features and security. It is a streamlined exchange service, designed to allow new customers quick and easy access to buy and sell Bitcoin or different altcoins. Coinberry.com is committed to customer security, terrific customer service, and immediate trading options.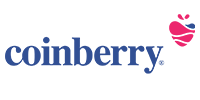 The company was founded in 2017 in Toronto with a mission to make cryptocurrency accessible to everyone. As of now, however, the platform caters solely to Canadian traders. It expanded in 2018, announcing that it would offer Interac funding of its accounts—it was the first exchange in Canada to offer this option.
Interac is a Canadian bill-paying service that allows simple electronic transactions between financial institutions. With Interac funding in place, Coinberry users deposit funds to set up an account, which can be done from a mobile device. They can withdraw funds the same way, or even pay their taxes with Bitcoin through the Coinberry app.
Coinberry also partnered with another Canadian Cryptocurrency exchange, Bunz. The partnership allows Bunz users to fund their Coinberry accounts with Bunz BTZ coins and enables Bunz users to convert their BTZ through Coinberry into Bitcoins or Ethereum, making it easy for customers to fund their Coinberry accounts.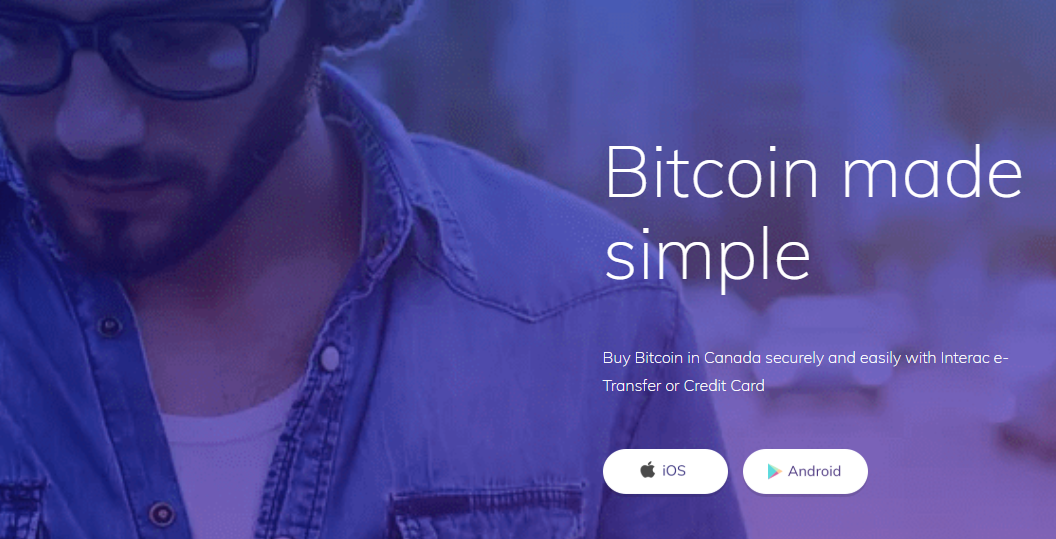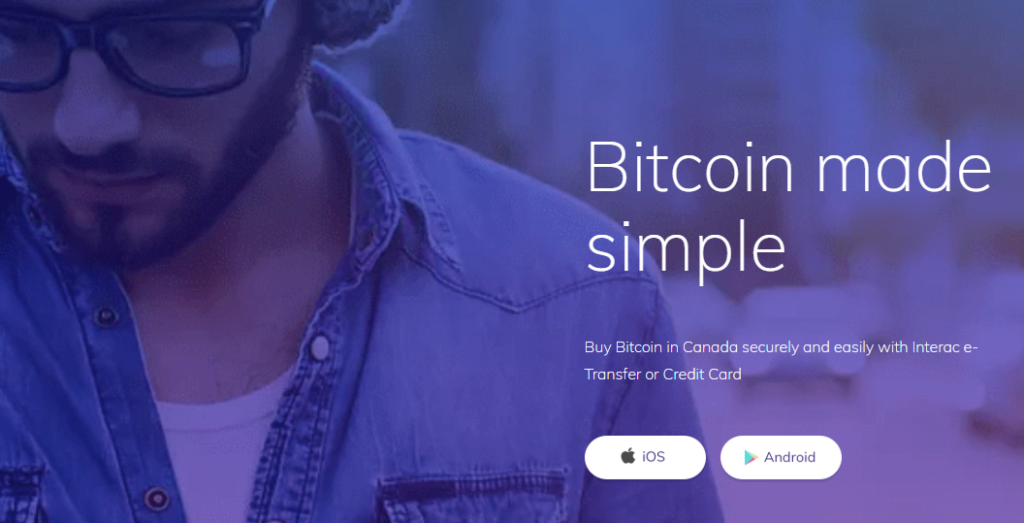 While the exchange itself only has a few years under its belt, its founders, Andrei Poliakov and Evan Kuhn, along with the support team, are said to boast a combined 80 years of experience in the industry.
For the moment, Coinberry looks like an excellent place for novice traders who want to get involved in cryptocurrency trading. It may not have all the features of a full, professional, exchange, but it has an interesting platform that's evolving well. Its future looks bright, but there's no way to know for sure that it'll hold up, as it's still new to the market.
Buy Bitcoin and Other Cryptocurrencies
Though it's a new addition to the cryptocurrency market, Coinberry has amassed a respectable number of cryptocurrencies offerings. Before we discuss those, it might be useful to present the platform, so prospective users know what to expect.
Coinberry aspires to be simple and easy, and it's hard to see how it could be any more user-friendly. Like most platforms, you set up an account by entering personal information into the system and waiting for it to be verified. FINTRAC regulates Coinberry, so all customers must be authenticated before they can trade.
Once you are verified, which should only take a matter of minutes thanks to an Equifax-powered ID verification system, you'll need to fund your account. You can simply use Interac electronic fund transfer to send Canadian Dollars directly to Coinberry or use a direct wire transfer, debit card, or credit card by linking your bank account. Once your account is verified and funded, you can start buying and selling with a few clicks.
The simplicity of Coinberry's interface initially doesn't seem indicative of its full cryptocurrency exchange offerings. There are no complicated candlestick displays or customization options to distract you from the simple process of buying and selling. You can adjust the pricing display by selecting a timeframe for the view, but that's about it.
When you are ready to purchase your first cryptocurrency, click the buy/sell button to open a new transaction. Then select the cryptocurrency you want to purchase to view pricing histories for that unit and choose how many units you want to buy, or how much you want to spend in Canadian dollars. Once you click the order button, that's it. The order is processed and completed.
Coinberry has no exchanging pairs of cryptocurrency for peer-to-peer transactions, so the entire transaction is made through the broker. What this means is that you won't be able to exchange Bitcoins for Ethereum or vice versa. The 'exchange' is more like a retailer in that respect, so you can expect unfavorable spreads that benefit the platform.
Your account can only be funded with Canadian Dollars at present and can only accept withdrawals in Canadian Dollars. It takes a while for transactions to process, but generally wallet transfers after transactions are instantaneous. Deposits or withdrawals can take up to a day, but it depends on which method you used to make the transaction.
As a newer exchange, Coinberry doesn't have a lot of altcoins on offer. They will likely increase as it grows into the marketplace. But, for the moment, they offer Ethereum, Bitcoin, Bitcoin Cash, and Litecoin. Fintracs oversight also slows down the introduction of new cryptocurrencies, as they need to be approved by the regulatory committee before they're available.
We don't yet know if Coinberry plans on offering cryptocurrency pairs as a full exchange would, but, at present, Coinberry provides an excellent way for novice cryptocurrency buyers to get into the market and build up a starting portfolio.
Fees and Limits
Like most other cryptocurrency exchanges, Coinberry has limits on deposits, transactions, and withdrawals. They insist that there are no fees for deposits or withdrawals, only a .5% trading fee, which is higher than most other exchanges. Some users have also expressed concern that their zero-fee claims are misleading. For example, there's still a small withdrawal fee to cover the mining service fee.
Coinberry does garner a fee of sorts for every trade. They collect on the spread between the cryptocurrency prices they offer and the actual prices of those cryptocurrencies on the market. Check their fees here.
When you fund your account, you have several options, each with their limits but no fees. Interac e-transfers and credit card funding have no minimum limit. You can deposit as little as you'd like, but customers with Interac accounts can only fund up to $10,000, while those funded by credit card are limited to $500.
Wire transfers used for funding can take up to a day to process. They're limited to a $10,000 minimum and $500,000 maximum, both in Canadian Dollars.
You can withdraw from Coinberry with either Interac e-transfer or a Wire Transfer to your bank as well. If you're using the Interac system, you can withdraw a minimum of $50 or a maximum of $10,000, both payable in Canadian dollars only. Like deposits, bank transfers are limited to a minimum of $10,000 and a maximum of $500,000.
Coinberry's exchange fees are higher than many other cryptocurrency exchanges that usually charge .2%, but they're still competitive, and their simple platform makes up for this.
Customer Support
There are several methods for contacting Coinberry's customer service, and there are more on the way. Users have access to a substantial database on the exchange's website, providing instant answers to frequently asked questions. There is also the option to communicate with customer service representatives through email, in addition to a customer support phone line. Coinberry is currently working on rolling out a 24/7 online support line, which will add yet another option to get in touch.
The reception of Coinberrys' comprehensive customer service is very positive so far. Users glow about their experiences, which is extremely rare. Cryptocurrencies tend to have a reputation for providing little to no customer support. Given that the exchange is over a year old, this is a good sign that they're responsive, engaged, and efficient at dealing with concerns.
Most positive customer reviews for Coinberry's customer service mention fast, friendly service that responds professionally. However, a few customers feel Coinberry is less than honest about their fee structure and that they haven't gotten a satisfactory answer about it. Interestingly enough, a number of the reviews contain direct responses from Coinberry, suggesting that they're listening and engaged in helping people find solutions.
They promise that they answer questions quickly, and reviews for their support confirm that they actually do. The majority of customers approve of the service they've received.
The exchange is on Facebook, LinkedIn, Instagram, and Twitter, but it's hard to tell how those platforms relate to their customer service, and whether customers can contact them through social media. None the less, it's an excellent way for customers to get news about Coinberry and any new services they roll out.
Is Coinberry Safe to Use?
One thing users don't complain about is the exchange's security. According to its website, Coinberry places all its cryptocurrency assets in offline cold storage and uses dedicated Canadian Banks to handle its fiat currency. They perform KYC checks on their customers and conduct regular penetration tests on their security to make sure that it's operating to regulatory standards.
So far, its security precautions are up to the task, and the exchange hasn't suffered a successful hack yet. Coinberry promises an impressive amount of security for a platform that's as quirky and simple as it is.
They're registered with a Canadian regulator, they undergo regular 3rd party audits, and they boast 100% cold storage of all cryptocurrency assets.
These security measures are meant to help customers feel comfortable leaving their assets with them.
Fintrac, Canada's financial regulatory institution, oversees and ensures that Coinberry's products conform to Canadian rules and customer protections and has registered Coinberry as a Money Service Business (MSB). New crypto-coins might be rare with such regulatory oversight, but customers know that Fintrac reviews all new products for consumer safety and security, which limits their risk exposure.
Fraud and Scam Protection
Coinberry's use of cold storage guarantees no direct link to the source of possible internet hacks, and that its only accessible through secure channels. Customer accounts are at less risk than if they were in hackable hot wallets.
The exchange takes additional measures by undergoing regular 3rd party audits and stress tests that help ensure Coinberry's security as it grows. It's still a new exchange, so you shouldn't expect security to be perfect, and might want to remain wary of that. To their credit, though, Coinberry has established a framework for a secure and stable exchange that's perfect for both novices and experienced traders.
Frequently Asked Questions
Does Coinberry have an app?
Coinberry does have an app for both iOS and Android, and they're available on most mobile platforms. Reviews on both platforms are almost universally positive. Customers love how easy they are to use and how fast they can get into buying cryptocurrency.
The only negative reviews are from customers who've had less than positive experiences trying to withdraw funds on the apps. Recent versions suggest that they're working on that problem, but it's too soon to tell yet if their efforts were effective.
In addition to their mobile apps, they also have a desktop version for both Windows and Mac that makes trading from your PC easier.
What countries are supported by Coinberry?
As of now, Coinberry is only available in Canada. There are no plans to expand it into other countries because doing so requires forging different and much more complicated regulatory ties through a variety of institutions.
Is crypto trading legal in Canada?
Yes. In Canada, you can legally buy, sell, and trade Bitcoin and other cryptocurrencies. You can even become a miner yourself. However, these transactions aren't regulated by governmental financial institutions except for Fintrac which makes sure crypto exchanges take care to protect their customers' data and funds.
Disclaimer: Digital currencies and cryptocurrencies are volatile and can involve a lot of risk. Their prices and performance is very unpredictable and past performance is no guarantee of future performance. Consult a financial advisor or obtain your own advice independent of this site before relying and acting on the information provided.