Digital Surge
 

Review 2022 – Australian Crypto Exchange
Disclaimer: We may receive a commission for purchases made through the links on our site. However, this does not impact our reviews and comparisons. Learn more about our Affiliate Disclosure.
For Australian traders who're debating the pros and cons of entering the Bitcoin market, we recommend checking out Brisbane-based Digital Surge, one of the best Australian cryptocurrency exchanges.
In this article, we'll walk you through their features before we let you decide whether the platform has what you're looking for.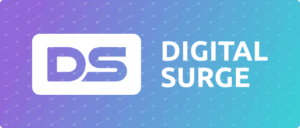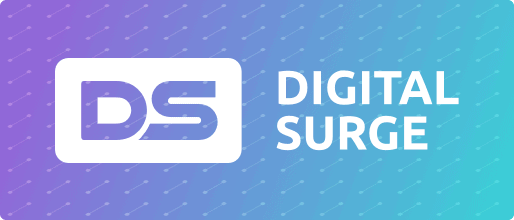 Digital Surge: Australian Cryptocurrency Exchange
Digital Surge was founded in 2017 and headquartered in Brisbane, Australia. It's spearheaded by Dan Rutter and Josh Lehman, both fervent believers in the transformative power of financial technology with more than 10 years of experience in the IT sector.
Their main incentive for creating this platform has always been to simplify the way people, and Australians in particular, can access and use cryptocurrency in their daily lives. Customers can bank on Digital Surge's reliability, excellent customer support, and ease of use.
This crypto exchange allows customers to buy and sell more than 260 cryptocurrencies with AUD in the blink of an eye. They offer a range of payment methods to suit every trader's needs, inexpensive fees, and lots of trading tools for experienced traders.
The Digital Surge team shows great commitment to transparency and building trust between existing and potential customers. They frequently take part in local crypto-related events to promote the potential of both digital currencies and the underlying blockchain technology.
Raising awareness is key to mainstream crypto usage where Digital Surge believes lies the future of finances.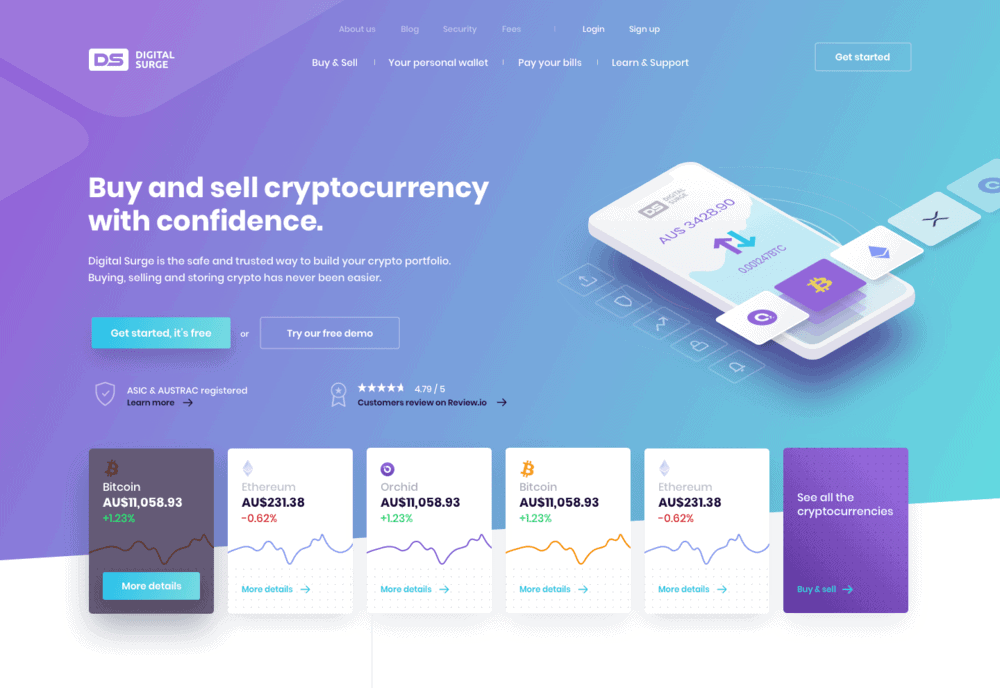 Supported Cryptocurrencies and Payment Methods
Digital Surge supports over 260 cryptocurrencies on the platform in exchange for Australian Dollars (AUD).
The platform had a large overhaul, it previously only supported Bitcoin but now supports a large number of cryptocurrencies in Australia (and now, New Zealand as well). If you're someone looking to diversify their portfolio or simply like the thrill of speculating on obscure altcoins, this would be an excellent choice in Australia.
For cryptocurrency traders, Digital Surge is one of the best Australian digital marketplaces. Digital Surge's user interface is very intuitive and easy to understand, which is a huge advantage for beginners to get started.
You can purchase cryptocurrencies using instant AUD deposits methods such as POLi (up to $8000) and PayID (for both deposits and withdrawals), that you can connect with your bank account. The advantage of these payment services is they are processed almost instantaneously while bank transfers take 1-2 business days.
Currently, Digital Surge doesn't support debit or credit card payments, cash deposits, or payments via PayPal.
Digital Surge Pay Wizard
Another way in which Digital Surge promotes the use of cryptocurrency in our everyday lives is by introducing the Digital Surge Pay Wizard that allows customers to pay Australian bills with Bitcoin.
In fact, they can pay any BPAY bill, pay to your credit card or pay to your bank account as long as they have a BPAY biller code. The limit is $1,000 per transaction.
Australian traders will be familiar with the electronic bill payment service BPAY that allows them to pay their gas, tax, electricity, phone, and insurance bills via online banking (BPAY bills) since 1997.
Now, Digital Surge has linked BPAY with Bitcoin, the global currency of the twenty-first century and allows Australians to make faster and more secure bill payments through their exchange. You just need to enter the biller details and the platform will calculate the amount of Bitcoin you need to trade.
When you're ready, you can choose to pay either from your Digital Surge Wallet or from a third-party online or offline wallet. If you used this exchange to buy Bitcoin in the first place, then your coins will be in the Digital Surge Wallet unless you choose to move them someplace else.
In that case, you'll be given an address to which you should send your BTC from the third-party wallet within ten minutes to keep the quoted BTC price. Once the platform receives your BTC, your bill will be paid.
Digital Surge Fees and Limits
There are no minimum deposit limits and there is no deposit fee for PayID transfers! POLi deposits, on the other hand, incur a fee between $2 and $3.30.
AUD withdrawals are free of charge as well but crypto withdrawals incur a withdrawal fee to cover the cost of the network transaction fee.
On Digital Surge, the trading fees are calculated based on your 30-day trade volume. They start at 0.5% for a trading volume of less than $100,000 and can get as low as 0.1% for trading volumes of $1,500,000 and more. Your trading fees are adjusted every four hours.
The full trading fee schedule is outlined in the table below:
| | |
| --- | --- |
| Trading Fee % | 30 Day AUD Volume |
| 0.5% | <$100,000 |
| 0.4% | <$250,000 |
| 0.3% | <$500,000 |
| 0.2% | <$1,000,000 |
| 0.1% | >$1,000,000 |
PayID payments are only limited by your bank account and your daily deposit limit, while the limit for POLi payments is only $8,000.
On their website, the Digital Surge team promises they're doing their best to reduce the costs that come with trading Bitcoin and welcome any suggestions on how to get better at it.
Customer Support
Users can contact Digital Surge's customer support team and submit their queries via email or use the exchange's live chat for more urgent issues. The company is also responsive on social media like Facebook and Twitter.
That customer support is one of their number one priorities can be seen from the widely positive user comments on online review sites such as Trustpilot and Reviews.io.
According to users, Digital Surge is "by far the simplest exchange to purchase cryptocurrency in Australia", "Really easy to navigate the website, easy to sign up and verify, quick deposits, no complaints whatsoever!", and they "would never use anyone else".
The Digital Surge website also features a help center with advice and answers from the team where users can inform themselves about the platform's services, check out frequently asked questions, and even learn about crypto-related topics.
Is Digital Surge Safe to Use?
Digital Surge's co-founder Lehman is a certified penetration tester with IT security being of special interest to him. When designing the platform, he made sure he included state-of-the-art security measures to protect customers' sensitive data and funds from any cyber threats.
First of all, all Digital Surge employees must pass a criminal background check as part of the hiring process before they're able to join the team.
Next, the entire website traffic of the exchange runs on SSL (HTTPS) encryption. All sensitive data including personal information and passwords are hashed before they're stored in the database. Application credentials are never mixed with the regular database and codebase.
Fund protection is facilitated using cold storage, i.e. offline wallets where 98% of customer funds are stored. The difference in safety between cold storage and regular online "hot" wallets is that the offline ones are disconnected from the Internet and protected from online third-party attacks. There has been no security breach on Digital Surge to date.
When you want to make a withdrawal request, either for cryptocurrency or AUD, you need to complete a two-step verification procedure before your request gets approved.
Moreover, Digital Surge is registered with AUSTRAC, the leading Australian financial authority in charge of enforcing laws that would minimize cyber threats, hacking attacks, and any fraudulent activities on cryptocurrency exchanges, fighting against money laundering, terrorism financing, and cybercrimes.
This means that Digital Surge has to comply with the AML and CTF policies of the Anti-Money Laundering and Counter-Terrorism Financing Act 2006 that requires all AUSTRAC-regulated crypto exchanges to collect personal information from customers to verify their identity, monitor transactions to detect suspicious trading patterns, and report back to AUSTRAC.
Verification Process
Digital Surge takes care of its customers' verification together with Rapid ID's automated biometric verification process. The whole process lasts no more than a couple of minutes.
Using the smarts of your mobile phone, the verification process will match your face to your ID ensuring that only you can access your account. This is one of the most secure verification processes we've seen and helps ensure that your funds are safe.
There are two verification levels that you can be eligible for. Level 1 is the default verification level assigned automatically when you verify your account. These accounts have a daily deposit limit of $20,000 and these AUD deposits can be used immediately to purchase BTC. There is no longer a waiting period or trading requirements to upgrade accounts to level 2. Limits can be increased up to $100,000 by request.
FAQ
Does Digital Surge Have a Mobile App?
The platform has been designed as a PWA – Progressive Web App. This is a new way for delivering apps to your mobile or desktop without the need to use the App store. When opening the website you can choose to install the App from your main menu. This will install the shortcut to your mobiles home screen or your desktops start menu. You can then open Digital Surge in App mode.
Related:
Disclaimer: Digital currencies and cryptocurrencies are volatile and can involve a lot of risk. Their prices and performance is very unpredictable and past performance is no guarantee of future performance. Consult a financial advisor or obtain your own advice independent of this site before relying and acting on the information provided.