Summary: We highly recommend using Swyftx to buy Avalanche. With over 300 cryptocurrencies, fantastic support, and a seamless sign-up process, it's hard to find a crypto trading platform that beats them at the moment. They're rated as Excellent on Trustpilot with over 3770+ user reviews!
They also offer free $20 worth of BTC when you start trading 🙂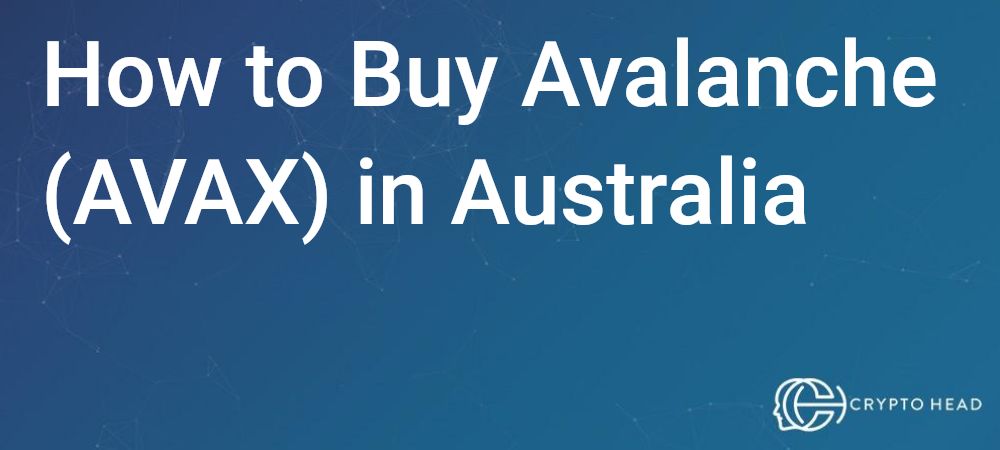 Finding an Australian crypto exchange where you can buy Avalanche is pretty straightforward these days, there are so many exchanges around.
As mentioned above, we personally really like Swyftx, but you can use any exchange you want of course. The general process is very similar across most crypto trading platforms.
How to Buy Avalanche in Australia in 2022
1. Choose a crypto exchange
While there are a lot of cryptocurrency exchanges, it can get a bit tricky comparing them all as they all offer very similar features. The differentiating factors are mainly fees, the amount of digital assets to choose from, and any special features that the other exchanges don't have.
The reason we recommend going with Swyftx is the massive variety of cryptocurrencies on offer, the (genuinely) great support staff, the fantastic app (which they recently revamped), and some of the neat features like bundles and recurring buys.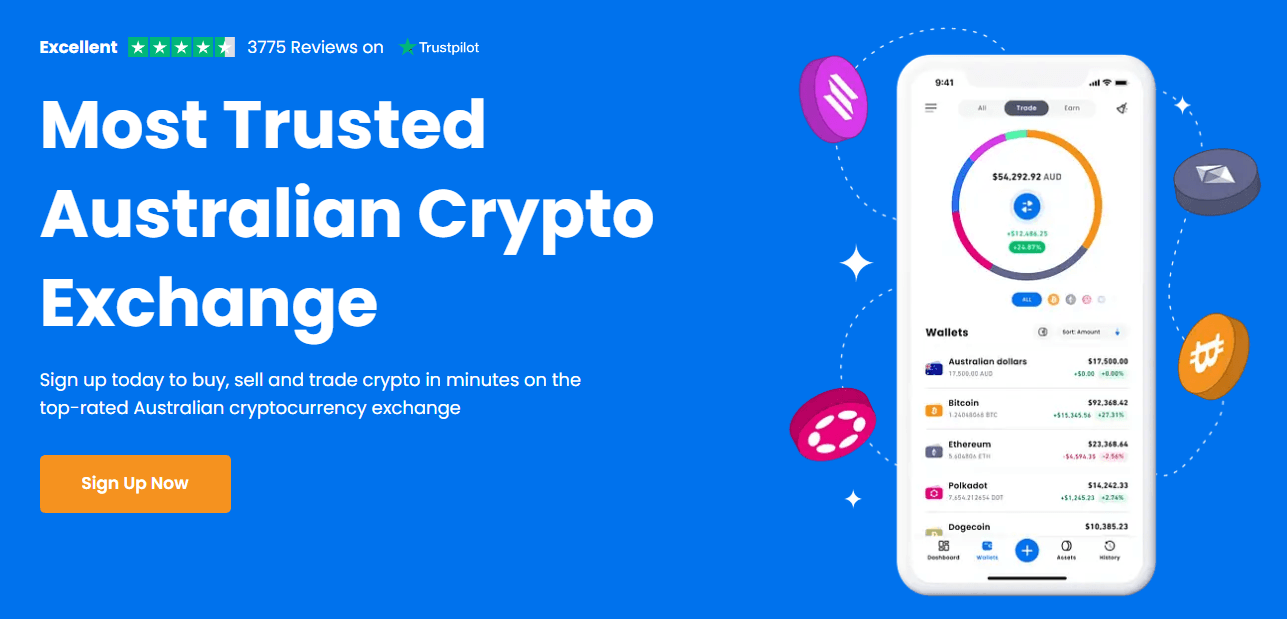 Alternatively, if you want to know more about which exchanges we recommend, look at our comparison of the top crypto exchanges in Australia.
Let's get into it!
2. Create an account on the exchange
The first thing to do is to create an account on the exchange and go through the required verification processes, which should go very smoothly as they've got it all streamlined. Make sure you see the BTC20 promotion message above the sign-up form to grab your free $20 BTC.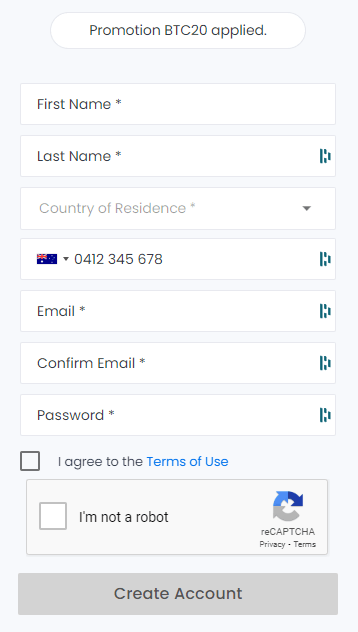 3. Transfer funds into the account
To buy Avalanche, you first need to transfer AUD to your new Swyftx account. You have the choice to use PayID, POLi pay, credit/debit card or bank transfer.
4. Buy Avalanche
Finally, go to their asset list and either use the search function or scroll down until you find Avalanche. Click it to enter the trading section, enter the amount you'd like to purchase and hit buy. Both the mobile app and the web version work very similarly.
Where to Buy Avalanche in Australia
Aside from Swyftx, the 3 other main crypto exchanges we would recommend are Binance, Coinspot, and Digital Surge. All of them have 200+ cryptocurrencies, a user-friendly interface, and competitive fees.
Coinspot is geared more towards beginners and Binance is great for advanced traders and day traders.
How to Sell Avalanche in Australia
Selling Avalanche is just as easy as buying it. Start off buying signing into the crypto exchange where you bought Avalanche.
Then simply head over to the trading section of the exchange, or find Avalanche in your account, click on it and it should bring you to the trading screen.
Finally, choose the amount you want to trade for either AUD or another cryptocurrency and hit sell.
Frequently Asked Questions
Can I buy Avalanche with PayPal?
While the majority of cryptocurrency trading platforms in Australia don't support PayPal, there are a few, like eToro, that do allow for buying cryptocurrency with PayPal.
That being said, double-check their list of cryptocurrencies first to make sure they have Avalanche.
How to buy Avalanche with a credit card?
You can use Swyftx to buy Avalanche with your credit card. Most Australian crypto trading platforms do support credit and debit cards.
Is buying Avalanche in Australia legal?
Buying and selling cryptocurrencies is legal in Australia, just make sure to only use crypto exchanges that are registered with AUSTRAC.
More info about Avalanche
Avalanche (AVAX), which is a cryptocurrency and a platform for blockchain, is very similar to Ethereum. AVAX, which is the native token of Avalanche's blockchain, can be used to support many other blockchain projects. It is very similar to Ethereum.
Avalanche's blockchain allows for near-instant transaction completion. AVAX is used to pay transaction processing fees and secure the Avalanche Network. It also acts as a basic account within the Avalanche Blockchains.
Avalanche claims that the blockchain can process 4,500 transactions per second. Avalanche was created in 2020. It is flexible, quick, secure, affordable, and easy to use. Avalanche's code is open-source. This means that anyone can view and contribute to it.
Avalanche's Benefits
Fast transaction processing times
Reward structure incentivizes participation
Supporting many blockchain-based initiatives
Avalanche is a blockchain platform that uses AVAX as its native currency.
Avalanche is a competitor to Ethereum that prioritizes transaction processing speed as well as scalability.
AVAX is used to pay transaction fees and ensure security on the Avalanche Blockchain.
A governance model is used for determining transaction fees and the rate at AVAX coins creation.
Disclaimer: Trading, investing, and dealing with digital and cryptocurrencies might involve a lot of risks. Their prices are volatile and performance is unpredictable. Their past performance is no guarantee of future performance.
Affiliate Disclosure: This site is supported by its users. We may receive commissions for purchases made through the links on our site. This does not impact our reviews, guides or comparisons.
Related Posts: