Summary: We highly recommend using Swyftx to buy Binance Coin. With over 300 cryptocurrencies, fantastic support, and a seamless sign-up process, it's hard to find a cryptocurrency trading platform that beats them at the moment. They're rated as Excellent on Trustpilot with over 3770+ user reviews!
They also offer free $20 worth of BTC when you start trading 🙂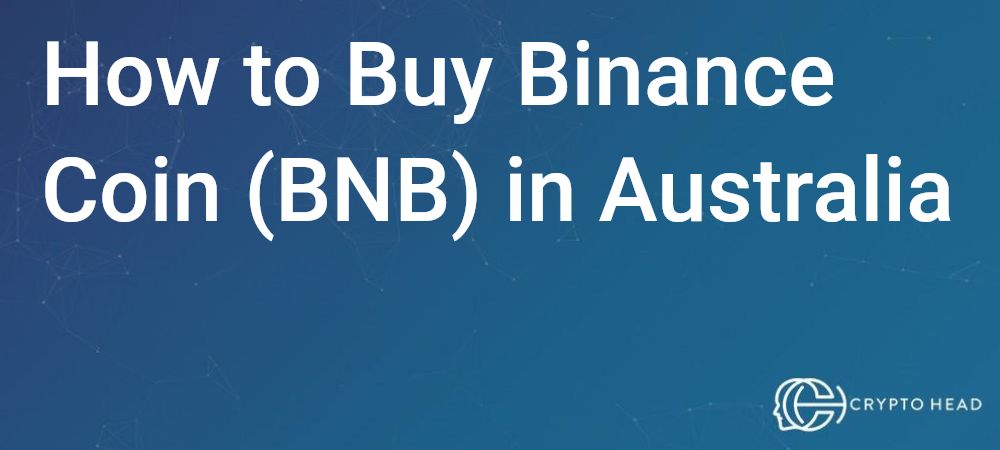 Finding an Australian crypto exchange where you can buy Binance Coin is pretty straightforward these days, there are so many exchanges around.
As mentioned above, we personally really like Swyftx, but you can use any exchange you want of course. The general process is very similar across most crypto trading platforms.
How to Buy Binance Coin in Australia in 2022
1. Choose a crypto exchange
While there are a lot of crypto exchanges, it can get a bit tricky comparing them all as they all offer very similar features. The differentiating factors are mainly fees, the amount of digital assets to choose from, and any special features that the other exchanges don't have.
The reason we recommend going with Swyftx is the massive variety of cryptocurrencies on offer, the (genuinely) great support staff, the fantastic app (which they recently revamped), and some of the neat features like bundles and recurring buys.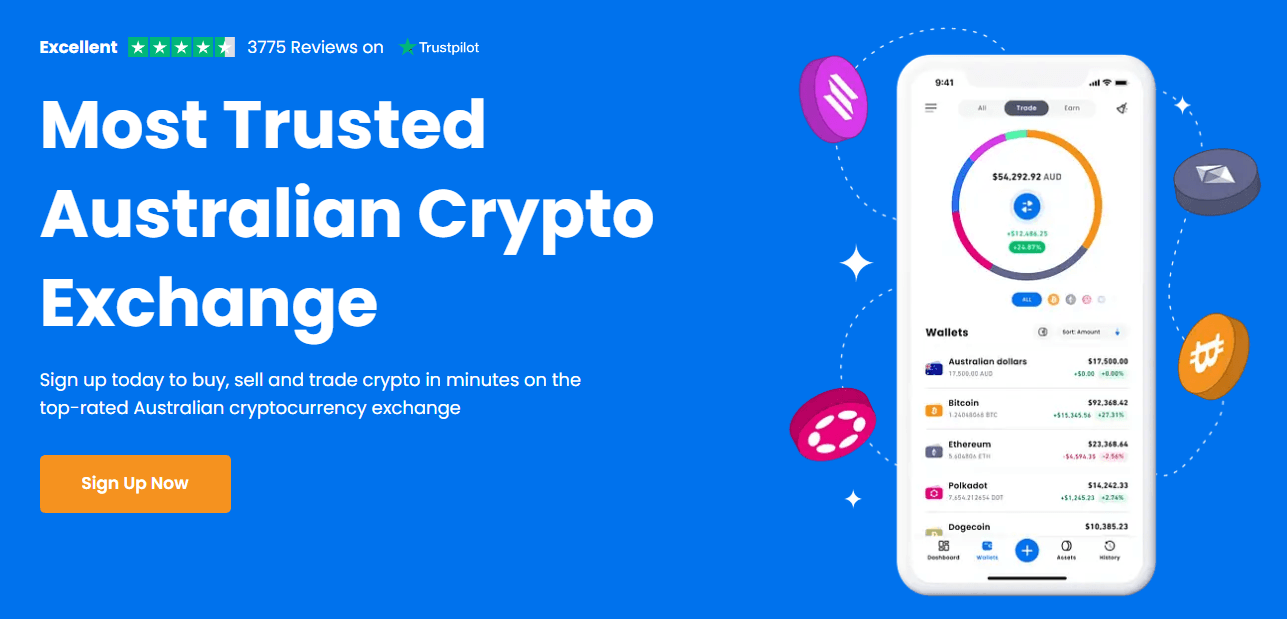 Also, check out our comparison of the safest crypto exchanges in Australia if you're interested in learning more about which exchanges we would recommend.
Let's get into it!
2. Create an account on the exchange
The first thing to do is to create an account on the exchange and go through the required verification processes, which should go very smoothly as they've got it all streamlined. Make sure you see the BTC20 promotion message above the sign-up form to grab your free $20 BTC.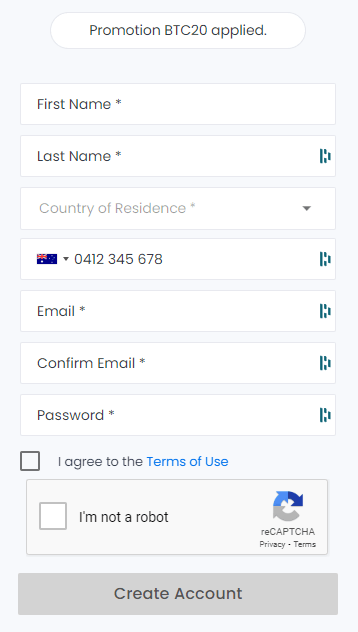 3. Transfer funds into the account
To buy Binance Coin, you first need to transfer AUD to your new Swyftx account. You have the choice to use PayID, POLi pay, credit/debit card or bank transfer.
4. Buy Binance Coin
Finally, go to their asset list and either use the search function or scroll down until you find Binance Coin. Click it to enter the trading section, enter the amount you'd like to purchase and hit buy. Both the mobile app and the web version work very similarly.
Where to Buy Binance Coin in Australia
Aside from Swyftx, the 3 other reliable crypto trading platforms we would recommend are Binance, Coinspot, and Digital Surge. All of them have 200+ cryptocurrencies, a user-friendly interface, and competitive fees.
Coinspot is geared more towards beginners and Binance is great for advanced traders and day traders.
How to Sell Binance Coin in Australia
Selling Binance Coin is just as easy as buying it. Start off buying signing into the crypto trading platform where you bought Binance Coin.
Then simply head over to the trading section of the exchange, or find Binance Coin in your account, click on it and it should bring you to the trading screen.
Finally, choose the amount you want to trade for either AUD or another cryptocurrency and hit sell.
Frequently Asked Questions
Can I buy Binance Coin with PayPal?
While the majority of cryptocurrency trading platforms in Australia don't support PayPal, there are a few, like eToro, that do allow for buying cryptocurrency with PayPal.
That being said, double-check their list of cryptocurrencies first to make sure they have Binance Coin.
How to buy Binance Coin with a credit card?
You can use Swyftx to buy Binance Coin with your credit card. Most Australian cryptocurrency trading platforms do support credit and debit cards.
Is buying Binance Coin in Australia legal?
Buying and selling cryptocurrencies is legal in Australia, just make sure to only use crypto trading platforms that are registered with AUSTRAC.
More info about Binance Coin
Binance, the world's largest cryptocurrency exchange, was launched in July 2017. It is based on daily trading volume and is currently the most popular. Binance, a global cryptocurrency exchange, aims to make cryptocurrency exchanges more prominent within financial activity. Binance is a paradigm shift in global finance. Binance or Binary Finance is its name.
Binance is the largest cryptocurrency exchange in the world. It also provides a variety of functions to its users. Binance's network includes the Binance Chain, Binance Smart Chains, Binance Academy, Binance Trust Wallet and Binance Trust Wallet. These all use blockchain technology to provide innovative finance around the globe. BNB is a key ingredient in many of the Binance subprojects' success.
Binance is a network of decentralized, blockchain-based networks. It is the most widely used crypto exchange in many countries. They also have side organizations that attract significant attention.
Binance's determination to grow is its greatest competitive advantage. Binance was established in 2017 as a cryptocurrency-exchange. The company has expanded its services to other areas since then. According to the company's website, its mission is "to be the infrastructure provider for the entire Blockchain ecosystem."
Since the BNB's launch, the exchange has experienced increased investor interest. BNB experienced a significant price increase at the beginning of 2021, which made it more attractive to enterprise investors.
BEP-95 has made BNB more deflationary by upgrading already deflationary tokenomics. As the network uses some of the fees to decentralize further, gas fees for Binance Smart Chain have fallen even more. This proposal was inspired in part by Ethereum's EIP-1559.
Binance has been able overcome many exploits on protocols of BSC like the $200M Pancake Bunny exploit, and hacks by Cream Finance. These hacks aside, Binance users still use it because of its low fees and wealth of lucrative me coins.
Disclaimer: Trading, investing, and dealing with digital and cryptocurrencies might involve a lot of risks. Their prices are volatile and performance is unpredictable. Their past performance is no guarantee of future performance.
Affiliate Disclosure: This site is supported by its users. We may receive commissions for purchases made through the links on our site. This does not impact our reviews, guides or comparisons.
Related Posts: