How To Buy Libra Crypto in Australia
Last Updated on August 31, 2022
Alright, so you want to buy some Libra. First things first, a quick crash course on buying crypto in general.
Cryptocurrencies are bought through exchanges. Exchanges are platforms you need to sign up for (like forums/apps or any other website with user accounts). Once you've signed up, you can log in, deposit credits/money (preferably AUD) into your account. And then you can use that money to buy cryptocurrencies on the platform/exchange.
In Australia, we have quite a few options when it comes to Australian cryptocurrency exchanges. Long story short, our favourite platform at the moment is Swyftx, it's easy to sign up, you can use AUD, and they have 70+ coins available for you to purchase.
We've laid out the steps on how to get started below!
Featured On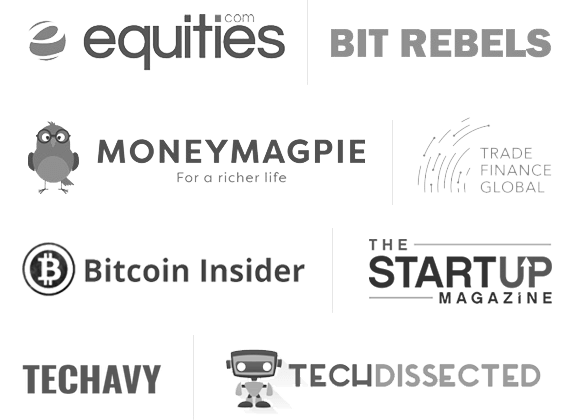 Libra Price AUD
Find the Libra AUD price below:
Available when the Cryptocurrency is fully released.
How You Can Buy Libra
Libra isn't publicly available yet but when it is Swyftx will be the best place in Australia to trade it.
In the meantime, if you're looking to buy any other cryptocurrency in Australia, we highly recommend Swyftx as the largest Australian exchange, for which you can find a step-by-step guide below.
Disclaimer: We may receive a commission for purchases made through the links on our site. However, this does not impact our reviews and comparisons. Learn more about our Affiliate Disclosure.
How To Get Started With Swyftx
Setup Your Account
As mentioned above, Swyftx is our go-to for trading cryptocurrencies in Australia, definitely if you're starting out. It's the most trustworthy exchange available and it makes trading buying, selling and switching coins incredibly easy.

Sign Up Here
After creating your account the first thing you'll want to do is SETUP MFA (2-factor authentication, adds an extra step for logging in to your account, very easy to setup), you can find this on your Profile page under "Security".

Verify Your Account
Before you do anything on Swyftx you'll have to verify your account. It has the fastest verification process we've tested so it won't take long.
Click in the left navigation bar on "Profile" then the "Verification" tab
You'll have to verify your email, mobile number and identity to begin trading.

You will then have to fill in all of your personal information including documents, don't be alarmed uploading this information, every exchange requires it. It's to ensure your safety and make everyone on the platform accountable.
Deposit AUD
You'll first need to deposit AUD on the platform so you can buy an sell cryptocurrency. You can also deposit Bitcoin straight into the platform if you already have some and would prefer trading with that.
Click the left navigation on Deposit AUD


You can then either choose BPAY or PayID to Deposit AUD on the platform.
Buy Coins
Once your account is verified and you've added AUD or BTC you can start buying and selling cryptocurrency.
Go to Trade
This page lists all the coins that Swyftx has available (which is a lot). You can simply click on any of the cryptocurrencies in the left section under "Assets" or search for your desired cryptocurrency.
Once you've decided what you want to buy you can indicate how much AUD you want to buy of each coin.
Easy as that! You now have bought some cryptocurrency. We highly recommend moving your cryptocurrency to a hardware wallet if you are planning on holding it for a while. If you are planning on day trading, or trading fairly regularly we suggest keeping it on the Swyftx platform.
We highly suggest using Swyftx to buy and sell Cryptocurrency. We've done a comparison of the top 10 exchanges in the world for Australians to use and Swyftx clearly deserves the top spot.
Swyftx Exchange
Swyftx is by far our most recommended exchange for Australians. They have an easy to use platform and an online wallet that makes trading simple for new users. They have a strong sense of community and are constantly posting updates and adding new coins to their portfolio. On top of this they have low fees and are upfront about any transaction fees they do charge whereas some exchanges charge much more in spreads. This is the most trusted exchange in Australia and arguably one of the best exchanges globally.
What Is Libra?
As Cryptocurrency continues to grow in popularity across the globe, more and more people are looking for new and innovative ways to invest their money. Being one of the leaders in digital technology, Facebook has now jumped on the wave to give us Libra, a main competitor of Bitcoin and other similar cryptocurrencies and stablecoins.
Libra, Facebook's first cryptocurrency, is associated with different currencies instead of a single currency, like most other cryptocurrencies on the market today. By associating Libra with multiple international currencies instead of the just the US Dollar, Libra will offer increased currency stability, as well as low-risk securities.
Users can send money via Facebook's subsidiary applications such as WhatsApp and Messenger, with no fees incurred. Furthermore, users will be able to use ATM's when exchanging conventional money for cryptocurrency.
Libra has been designed to prevent serious complications and discrepancies that can occur with other stablecoins due to price fluctuations or during a negotiation process.
Cryptocurrency experts have noted that Libra could likely introduce a new era of e-commerce. That, combined with Facebook's vast social media reach and various connected platforms, would make Libra an absolute game changer.
Who Created Libra?
At the beginning of 2018, Mark Zuckerberg had hinted that Facebook would soon be getting its own unique version of Bitcoin. He began teasing his interest in stablecoins and cryptocurrencies through blog posts.
With Facebook facing many ethical concerns regarding user information, more and more users are becoming aware of big tech companies and spying governments gaining access to their information and Facebook habits. This didn't stop Zuckerberg, as he believes Facebook can change these trends by adopting "important counter-trends… such as encryption or cryptocurrency".
Zuckerberg has stated that his aim is to take the power back from centralized systems and give it to the people. He has emphasized his commitment to going deeper and studying both the negative and positive aspects of these advanced technologies, in order to find best practices within the service.
The Facebook cryptocurrency, now known as Libra, is easy and accessible, allowing you to send cash to people through platforms such as WhatsApp, with absolute ease.
What Is The Future For Libra Coin?
It seems that Zuckerberg has a unique and long term plan for Libra. It may be the force that is needed to aid digital currency in becoming a viable international option, competing against multinational services such as Apple Pay in the USA and WeChat in China.
For this to succeed long term, however, Facebook will need to closely and consistently follow anti-money laundering and anti-fraud guidelines as well as privacy clauses. If executed properly, Libra could be the final push needed to bring cryptocurrency, and more specifically, stablecoin, into the global spotlight.
Libra has been designed keeping developing nations in mind. In the long run, this could mean people in these countries will no longer need to rely on their central banks, which can be unstable and undisciplined. This could also hand back purchasing power to the end users, something which is often lost in developing countries where currencies are unstable and are regulated stringently through the central bank.
By providing these users with access to a more reliable currency which is not directly backed by their government's currencies, Libra could potentially help improve the lives of many people globally.
The long-term benefits of Libra could potentially be game-changing. However, the real success of the cryptocurrency will be dependant on Facebook's ability to follow ethical practices, as well as their ability to successfully execute and implement it.
Finally, all governance control over this project has been ceded to an independent foundation formed In Switzerland. This can be seen as a positive, ensuring Facebook is in line with ethical practices, avoiding any antitrust allegations.
With Libra being fresh on the cryptocurrency market, it is hard to be exactly sure of where it will go in the future. That being said, this foundation is predicted to quickly become a large and influential power within global capital markets.
Who Is Libra For?
According to Mark Zuckerberg, Libra has been created for the masses, to help put the power back into the hands of the population instead of centralized banks. It will certainly be attractive to most Facebook users, as well as to people living in developing nations.
Libra aims to eliminate card-processing fees, which can sometimes constitute up to 3% of the transaction. Governments or payment processors, such as MasterCard or Visa, generally collect these fees. The removal of this third-party cost will most certainly attract new users and could also possibly pressure online merchants to move to Libra.
As large originations like visa and MasterCard continue to increase their transaction processing fees, the likelihood of Libra attracting large numbers of users from different spending brackets grows.
Disclaimer: Digital currencies and cryptocurrencies are volatile and can involve a lot of risk. Their prices and performance is very unpredictable and past performance is no guarantee of future performance. Consult a financial advisor or obtain your own advice independent of this site before relying and acting on the information provided.