Summary: We highly recommend using MEXC to buy Reddit Moons. With over 1000 cryptocurrencies, competitive trading fees (0.2%), and a seamless sign-up process, it's hard to find a cryptocurrency trading platform that beats them at the moment for buying MOON!
Finding a crypto exchange where you can buy Reddit Moons isn't easy… yet. MEXC is one of the first to list MOON, so you can buy some without having to go through decentralized exchanges.
How to Buy Reddit Moons in 2022
1. Choose a crypto exchange
While there are a lot of cryptocurrency exchanges, it can get a bit tricky comparing them all as they all offer very similar features. The differentiating factors are mainly fees, the amount of digital assets to choose from, and any special features that the other exchanges don't have.
As mentioned above, at this point, we don't have a lot of options for buying Moons, so MEXC is the best pick.

Let's get into it!
2. Create an account on MEXC
The first thing to do is to create an account on the exchange and go through the required verification processes, which should go very smoothly as they've got it all streamlined.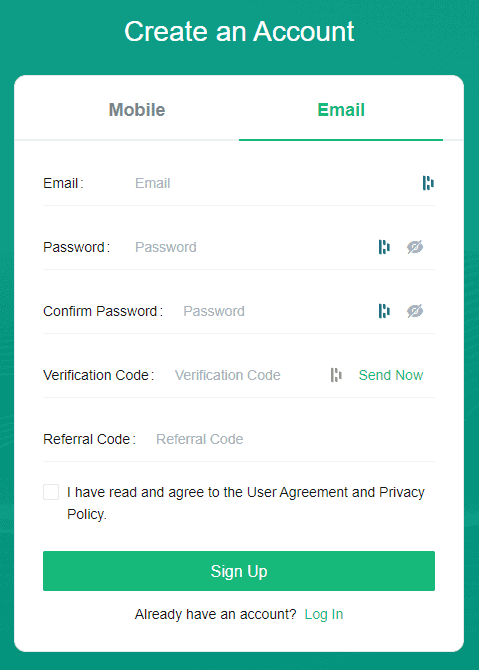 3. Transfer funds into the account
To buy Moons, you first need to transfer FIAT or crypto to your new MEXC account. You can choose to use a Credit/debit card or a bank transfer.
4. Buy MOON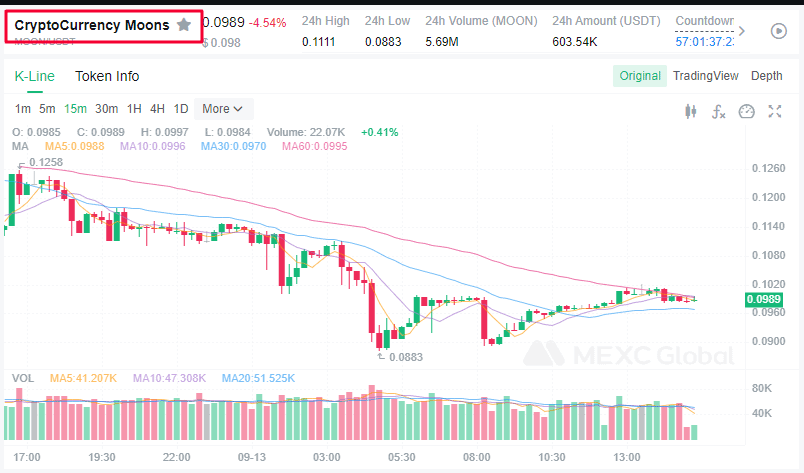 Finally, go to their asset list, and either use the search function or scroll down until you find Moons. Click it to enter the trading section, enter the amount you'd like to purchase and hit buy. Both the mobile app and the web version work very similarly.
Where to Buy r/CryptoCurrency Moons
Aside from using decentralized exchanges like HoneySwap, you can currently buy MOON on MEXC and Gate.io
How to Sell Reddit Moons
Selling MOON is just as easy as buying it. Start off buying signing into the cryptocurrency exchange where you bought some.
Then simply head over to the trading section of the exchange, or find MOON in your account, click on it and it should bring you to the trading screen.
Finally, choose the amount you want to trade for, either FIAT like USD, AUD, CAD, or another cryptocurrency, and hit sell.
Frequently Asked Questions
How to buy MOON with a credit card?
You can use MEXC to buy Moons with your credit card.
More info about Reddit Moons
Moons are ERC-20 tokens that are given to individuals in exchange for contribution to the cryptocurrency r/CryptoCurrency through posts or comments, etc. Moons can be transferred for free into tipped or spent in the cryptocurrency r/CryptoCurrency. Moons are distributed every month through Reddit Karma as a basis for contributions.
Moons are able to be traded for free and utilized for a variety of reasons inside the group. In the moment, they can be used to demonstrate respectability within the subreddit, gain access to exclusive features such as badges and GIFs in the comments of users who have special memberships and also to add weight to the votes on polls.
Disclaimer: Trading, investing, and dealing with digital and cryptocurrencies might involve a lot of risks. Their prices are volatile and performance is unpredictable. Their past performance is no guarantee of future performance.
Affiliate Disclosure: This site is supported by its users. We may receive commissions for purchases made through the links on our site. This does not impact our reviews, guides or comparisons.