Summary: To buy Sushi, all you need is a reliable and trusted cryptocurrency trading platform that has Sushi in its list of cryptocurrencies.
We recommend using Bitbuy as it's a very well-known Canadian crypto exchange (over 400,000 Canadians served) with great support and a very user-friendly platform.
And for a limited time only, you can get FREE $40 when you sign up and fund your Bitbuy account with $250+!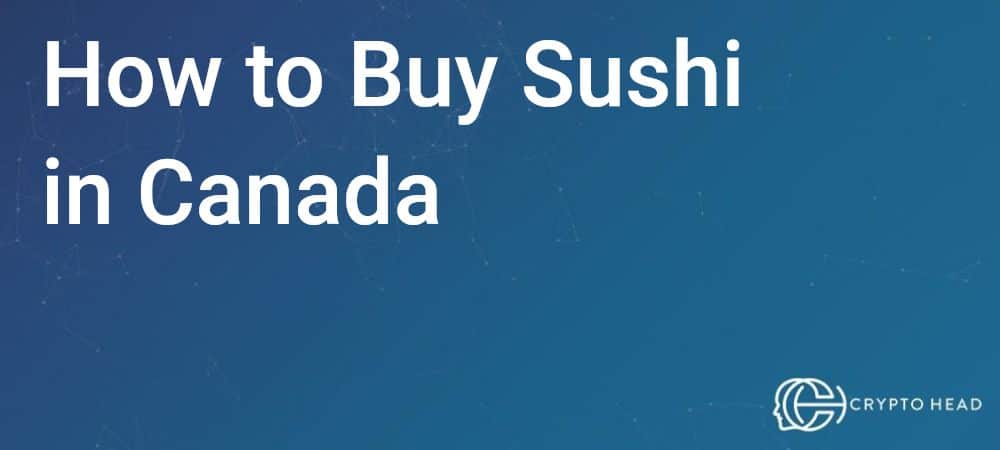 Finding a Canadian cryptocurrency trading platform where you can buy Sushi is pretty straightforward these days, there are so many exchanges around.
As mentioned above, we personally really like Bitbuy, but you can use any exchange you want of course. The general process is very similar across most cryptocurrency exchanges.
How to Buy Sushi in Canada in 2022
1. Choose a cryptocurrency exchange
While there are a lot of cryptocurrency trading platforms, it can get a bit tricky comparing them all as they all offer very similar features. The differentiating factors are mainly fees, the amount of digital assets to choose from, and any special features that the other exchanges don't have.
The reason we recommend going with Bitbuy is that they're very easy to use, have fantastic support, and have a quick and seamless verification process to get you started!
Let's get into it!


Or, if you'd like to know more about the exchanges we recommend, look at our list of the best Canadian crypto exchanges.
2. Create an account on the exchange
The first thing to do is to create an account on the exchange and go through the required verification processes.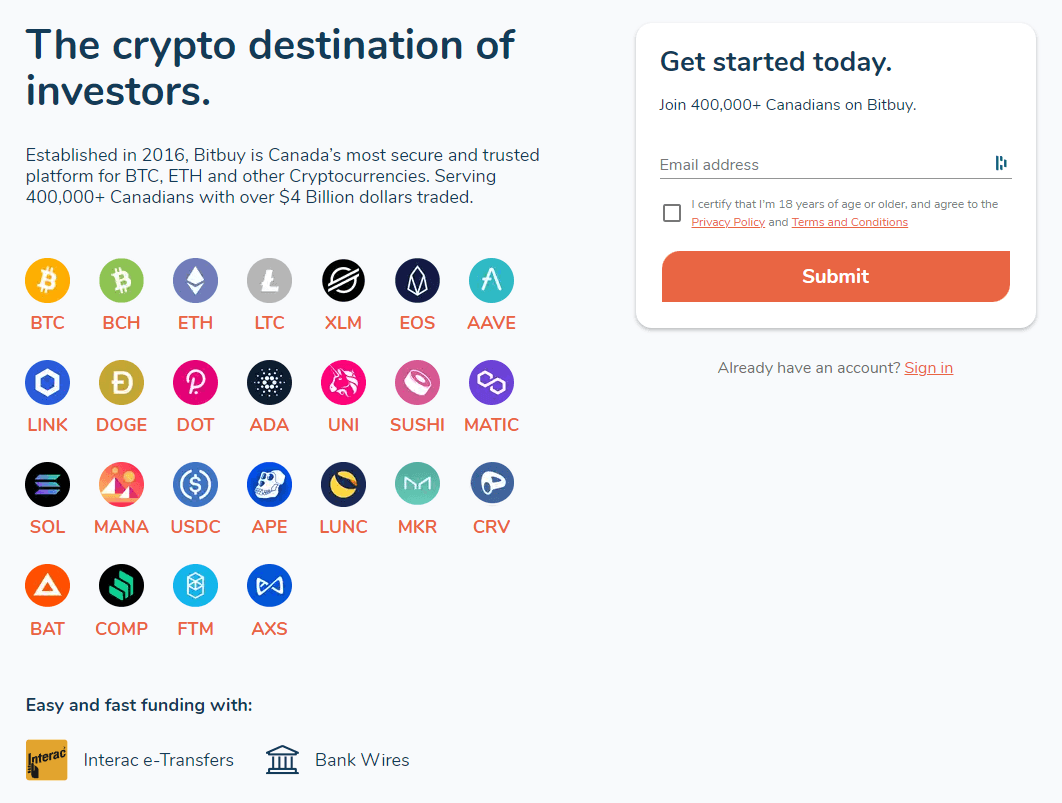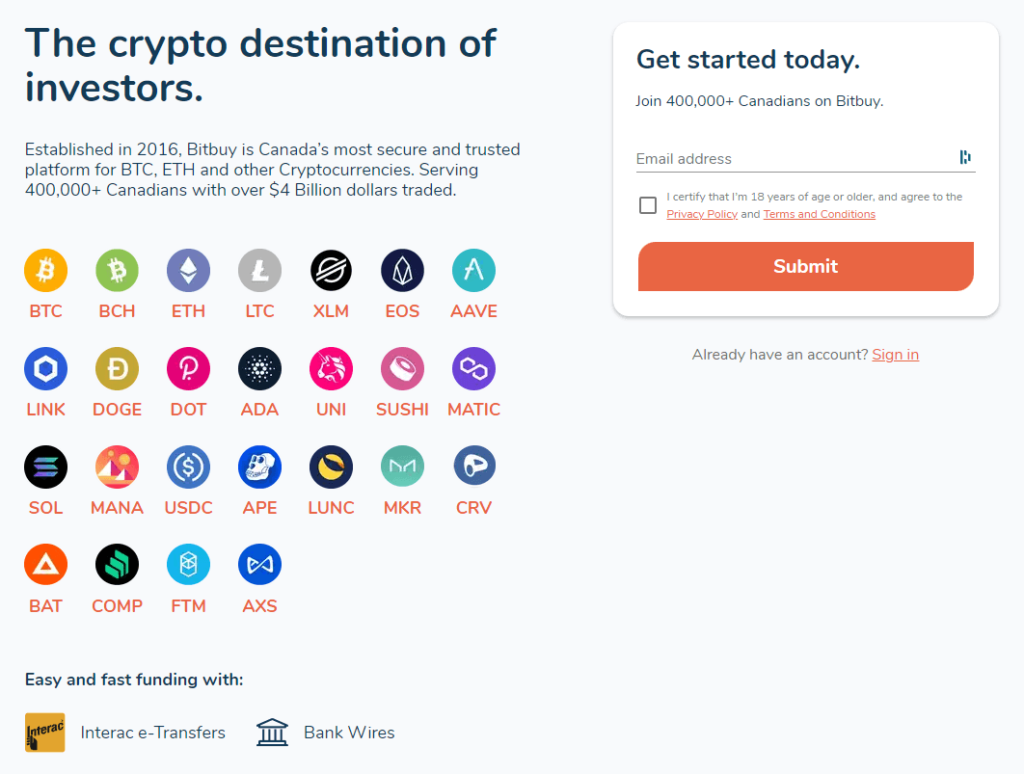 Bitbuy requires you to verify your identity in order to adhere to Canadian cryptocurrency laws. There is an automated verification system that will check your information against a database.
3. Transfer funds into the account
Transferring funds is also pretty easy as Bitbuy supports Interac eTransfer and Bank Wire.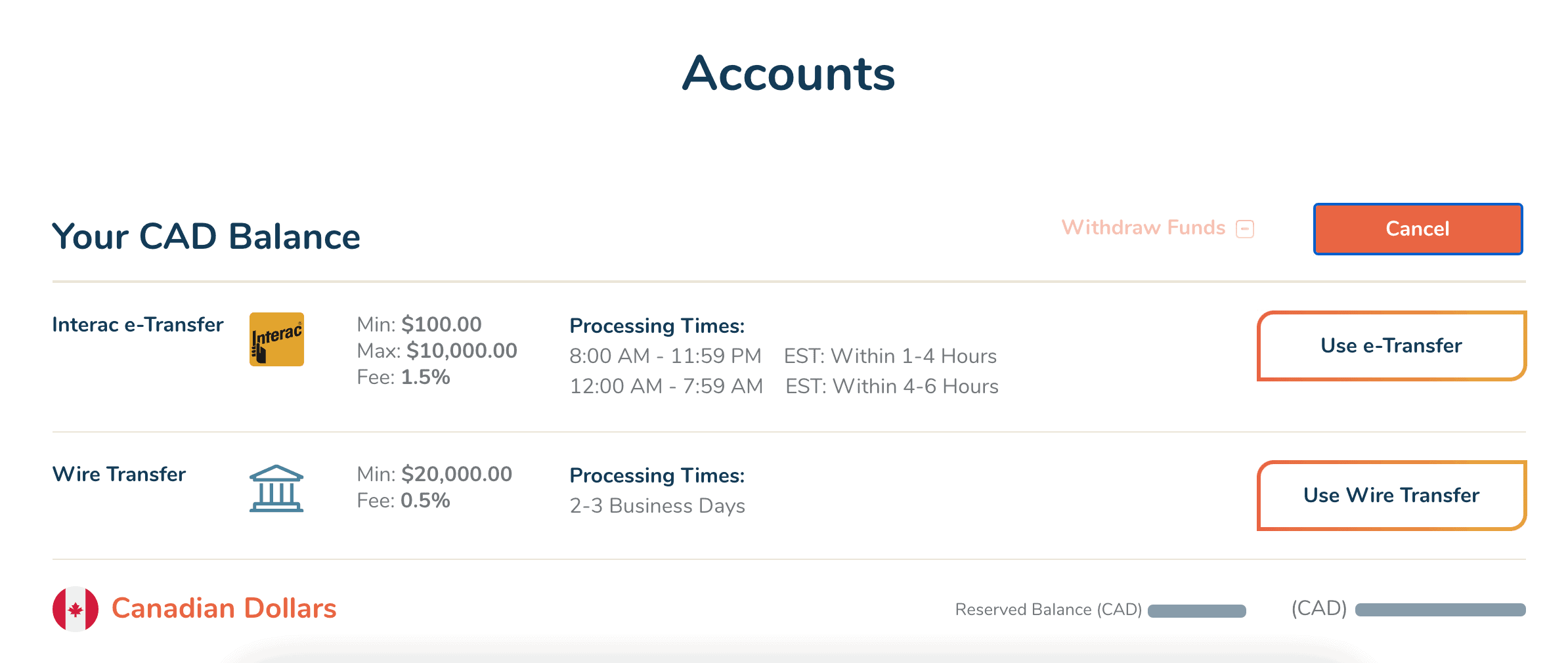 4. Buy Sushi
Once the funds are in the account, you can either use the basic or pro trading interfacing to find and buy Sushi.
And that's it, you now have some SUSHI, congratulations!
Where to Buy Sushi in Canada
Aside from Bitbuy, 3 other main cryptocurrency exchanges we would recommend are NDAX, Coinberry, and Newton. They all have their own feature-set and fee structures.
How to Sell Sushi in Canada
Selling Sushi is just as easy as buying it. Start off buying signing into the crypto trading platform where you bought Sushi.
Then simply head over to the trading section of the exchange, or find Sushi in your account, click on it and it should bring you to the trading screen.
Finally, choose the amount you want to trade for either CAD or another cryptocurrency and hit sell.
Frequently Asked Questions
Can I buy Sushi with PayPal?
While the majority of crypto exchanges in Canada don't support PayPal, there are a few, like eToro, that do allow for buying cryptocurrency with PayPal.
That being said, double-check their list of cryptocurrencies first to make sure they have Sushi.
How to buy Sushi with a credit card?
You can use Bitbuy to buy Sushi with your credit card. A lot of Canadian crypto exchanges do support credit and debit cards.
Is buying Sushi in Canada legal?
Buying and selling cryptocurrencies is legal in Canada, just make sure to only use cryptocurrency exchanges that are registered with FINTRAC.
More info about Sushi
SushiSwap, an example of an automated market maker, is one such example. AMMs are decentralized exchanges that use smart contract technology to create markets and trade any pair tokens. They have been a popular tool for crypto users.
SushiSwap launched in September 2020 as a fork of Uniswap. This AMM is synonymous with Decentralized Finance (DeFi) and the associated trading boom of DeFi tokens.
SushiSwap aims to diversify AMM market and adds additional features for Uniswap like enhanced rewards for network members through its token, Sushi.
SushiSwap allows you to automate trading between two cryptocurrency assets.
This site is targeted at DeFi traders, as well as other entities looking to capitalize on the boom in project tokens and create liquidity.
AMMs completely eliminate order books and prevent liquidity issues that could hinder traditional decentralized exchanges.
SushiSwap aims to improve the offerings of its parent company, Uniswap, by increasing users' influence on its future operations and future.
Transactions that take place in the liquidity pools earn 0.3% for the platform. The SUSHI token it owns is used to pay remuneration. Governance rights are also available to SUSHI users.
Disclaimer: Trading, investing, and dealing with digital and cryptocurrencies might involve a lot of risks. Their prices are volatile and performance is unpredictable. Their past performance is no guarantee of future performance.
Affiliate Disclosure: This site is supported by its users. We may receive commissions for purchases made through the links on our site. This does not impact our reviews, guides or comparisons.
Related Posts: