How To Short Cardano (ADA)
Summary: Shorting Cardano is pretty straightforward, all you need is a crypto trading platform that allows for short selling. While there are a few exchanges out there that have added the ability to short crypto, our recommendation is to use eToro. They're well-known, have a global presence, and are trusted by millions of users from 100+ countries.
We'll be using eToro in our guide, you can sign up with one of the sign-up buttons below.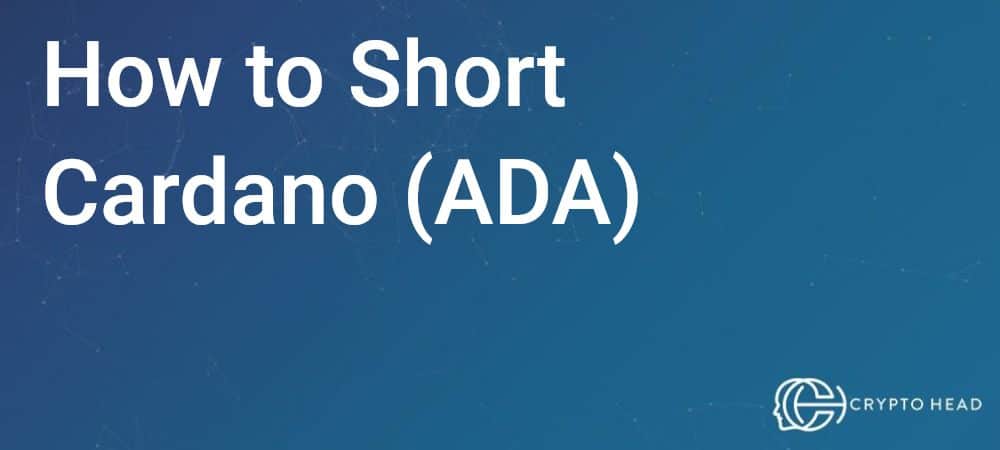 Before we get started, let's quickly explain what shorting is (for those that are new to it). Shorting is the practice of selling a cryptocurrency hoping it will drop in price so you can buy it back later for cheaper… which, if successful, will give you a net profit.
It might sound a bit complex but don't worry, it's a lot easier than you might think.
How to Short Cardano
Shorting Cardano can be done in 4 steps:
1. Find a cryptocurrency trading platform
As mentioned before, for this guide we'll be using eToro as they offer the ability to short the most common cryptocurrencies.
You can, of course, use any other crypto broker that allows for short selling.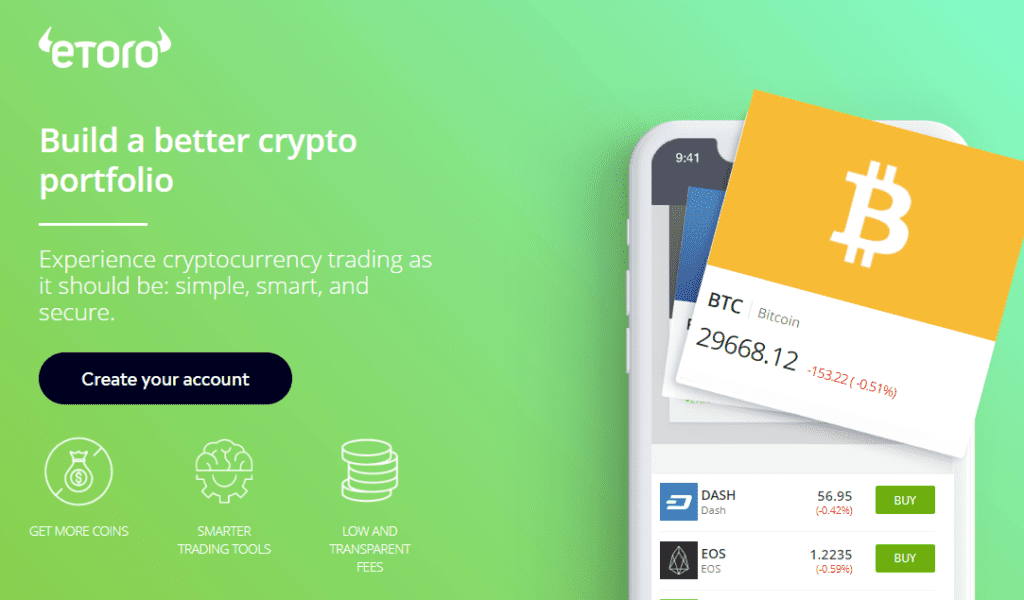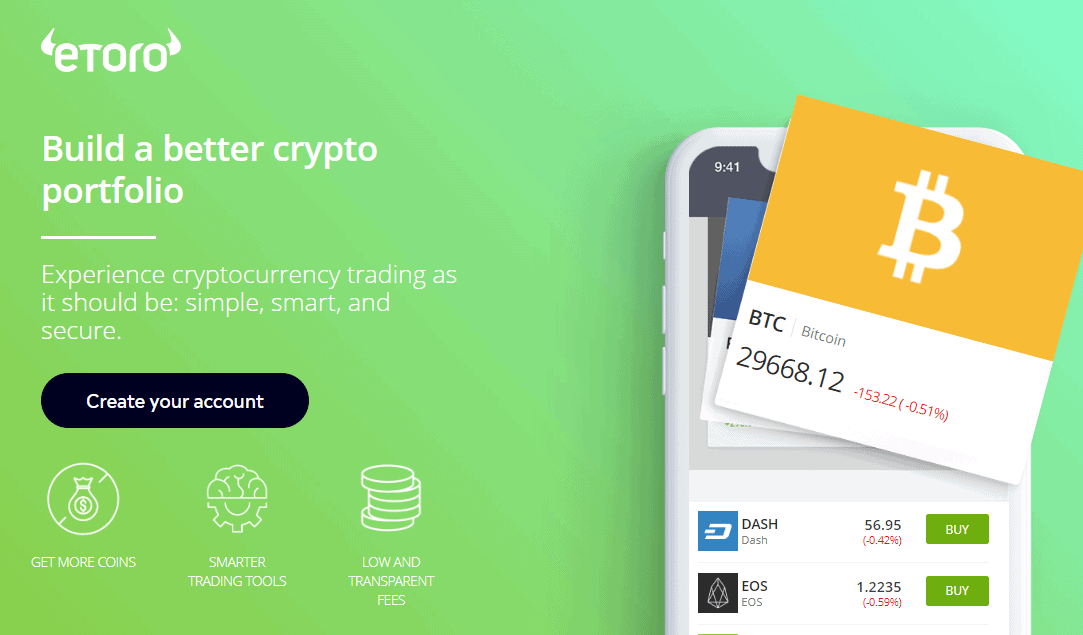 2. Sign up with the cryptocurrency trading platform
Let's start with creating an account on eToro.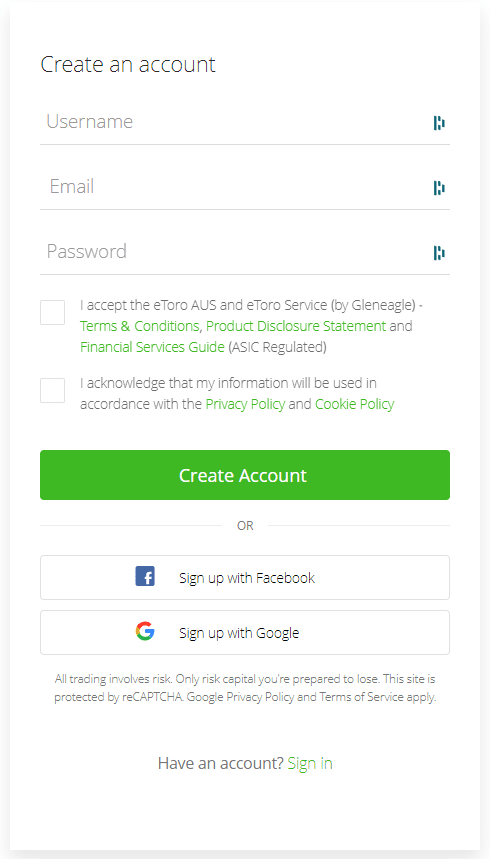 The sign-up process is very quick and easy, as is the verification that needs to be completed afterwards so you can get started.
3. Funding your eToro account
Next is funding your account. You have several deposit methods to choose from when depositing funds into your eToro Account. These include a bank transfer, credit card, debit card, PayPal, and more.
4. Short Cardano
These are the steps to follow to execute a short sell:
Go to the search bar at the top, find Cardano by entering the name.
On the crypto page/section, on the right side, hit the TRADE button to enter the trading interface.
At the top of the trading interface: Click on sell to short the crypto.
Enter the amount for which you want to sell Cardano and click on "Open Trade".
Once you're ready to close the trade, hopefully when the value of Cardano has dropped, go to your Portfolio, find the Cardano trade, and click on the red cross to close the trade.
If your assumption/prediction was right, then the profit will be added to your account after closing the trade. If you were wrong on the other hand, you'll incur a loss which will be debited from your eToro account.
Congratulations, now you know how to short Cardano!
Disclaimer: Trading, investing, and dealing with digital and cryptocurrencies might involve a lot of risks. Their prices are volatile and performance is unpredictable. Their past performance is no guarantee of future performance.
Affiliate Disclosure: This site is supported by its users. We may receive commissions for purchases made through the links on our site. This does not impact our reviews, guides or comparisons.
Where to Short Cardano (ADA)
Aside from eToro, the other major exchange you can use is Binance.
While Binance tends to be a bit more advanced when compared with eToro, they do have a lot more digital assets to trade with.
Frequently Asked Questions
Can I short Cardano on Binance?
Yes, you can short Cardano on Binance. They have over 300 cryptocurrencies on offer, have a decent phone app and a lot of advanced trading features.
About Cardano
Cardano was the first protocol in the world to include Ouroboros, the revolutionary proof of stake algorithm. Cardano was built from scratch by the IOHK Team using a "first principle" approach.
This collaborative effort led to the creation of the first cryptocurrency that is based on Haskell. This code focuses only on industrial strength products that are resilient enough for mission critical systems.
Cardano's multi-layer protocol uses advanced functions. It has a settlement and control layers that are elegantly connected to each other. The settlement layer will have one unit of account. The control layer will run smart agreements and be programmed with identity recognition to help ensure compliance (and, in some cases, blacklisting).
The protocol is designed to protect the privacy rights of users while also taking into consideration regulatory requirements. Cardano is the only protocol to achieve this balance in a nuanced yet effective manner, paving the way for a new approach to cryptocurrencies.
The system can also be upgraded through soft forks. It allows it to respond to changing needs quickly and adapt to them. A treasury management system will also be installed to ensure the protocol's longevity.
Cardano has been built in collaboration and is 100% open source. Cardano will be the most complete cryptocurrency ever made.
Bitcoin's original blockchain was intended to enable individuals to transact anonymously, without banks or governments. This ensures privacy in financial transactions, which is an essential individual right. However, anonymity may be detrimental. Today, many blockchain projects seek to promote regulation or privacy. Our view is that blockchain should be global in its effectiveness. It must find the right balance of regulation and privacy protection.
Each blockchain project has a token or value commonly called a cryptocurrency. Ada, the cryptocurrency on Cardano's blockchain is called. Ada allows holders to send value between friends and pay for goods or services. They can also deposit funds onto an exchange or join an application. Ada must be owned in order to transfer funds on the settlement layer. Ada can also purchased through an exchange. It will also be the native symbol that you can use in computation-layer applications.
Related: