How To Short Solana (SOL)
Summary: Shorting Solana is pretty straightforward, all you need is a crypto trading platform that allows for short selling. While there are a few exchanges out there that have added the ability to short crypto, our recommendation is to use eToro. They're well-known, have a global presence, and are trusted by millions of users from 100+ countries.
We'll be using eToro in our guide, you can sign up with one of the sign-up buttons below.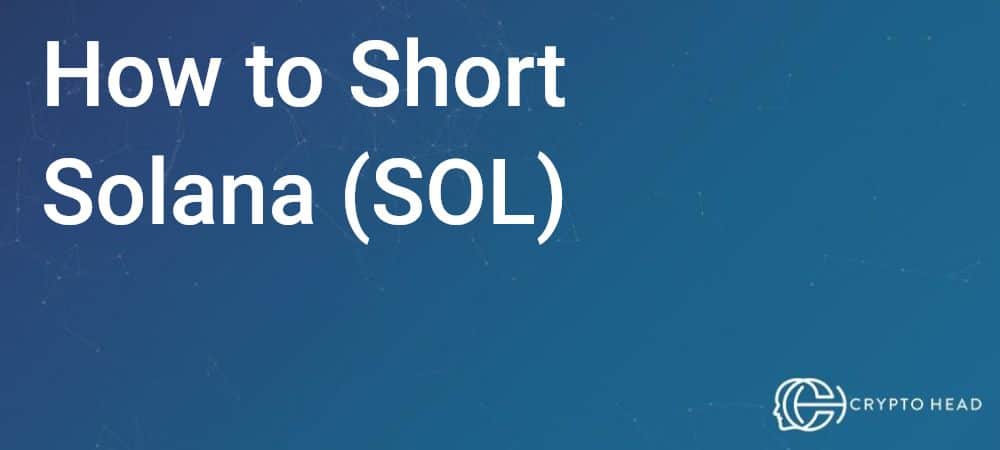 Before we get started, let's quickly explain what shorting is (for those that are new to it). Shorting is the practice of selling a cryptocurrency hoping it will drop in price so you can buy it back later for cheaper… which, if successful, will give you a net profit.
It might sound a bit complex but don't worry, it's a lot easier than you might think.
How to Short Solana
Shorting Solana can be done in 4 steps:
1. Find a cryptocurrency exchange
As mentioned before, for this guide we'll be using eToro as they offer the ability to short the most common cryptocurrencies.
You can, of course, use any other crypto broker that allows for short selling.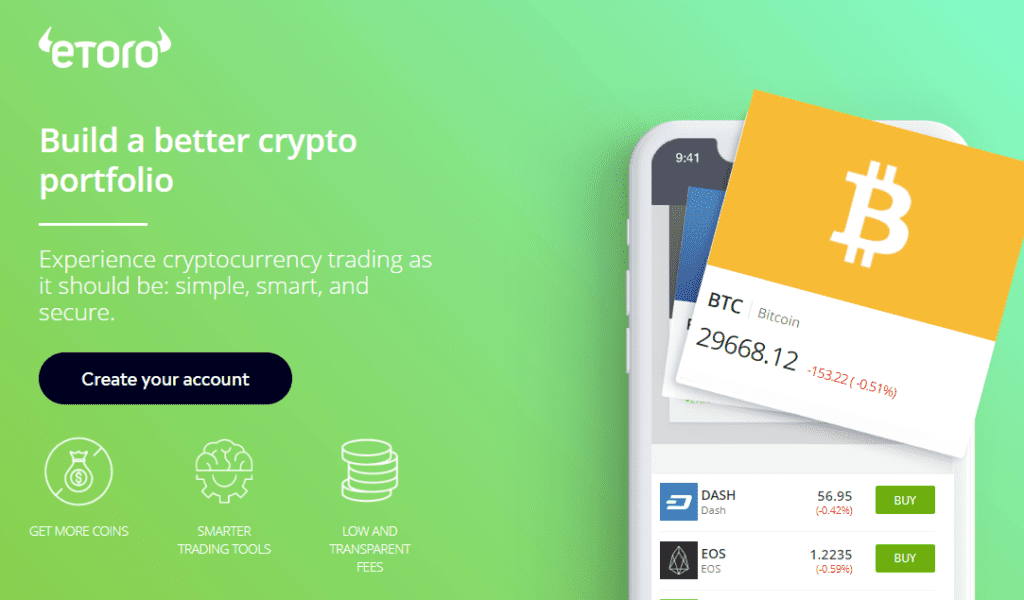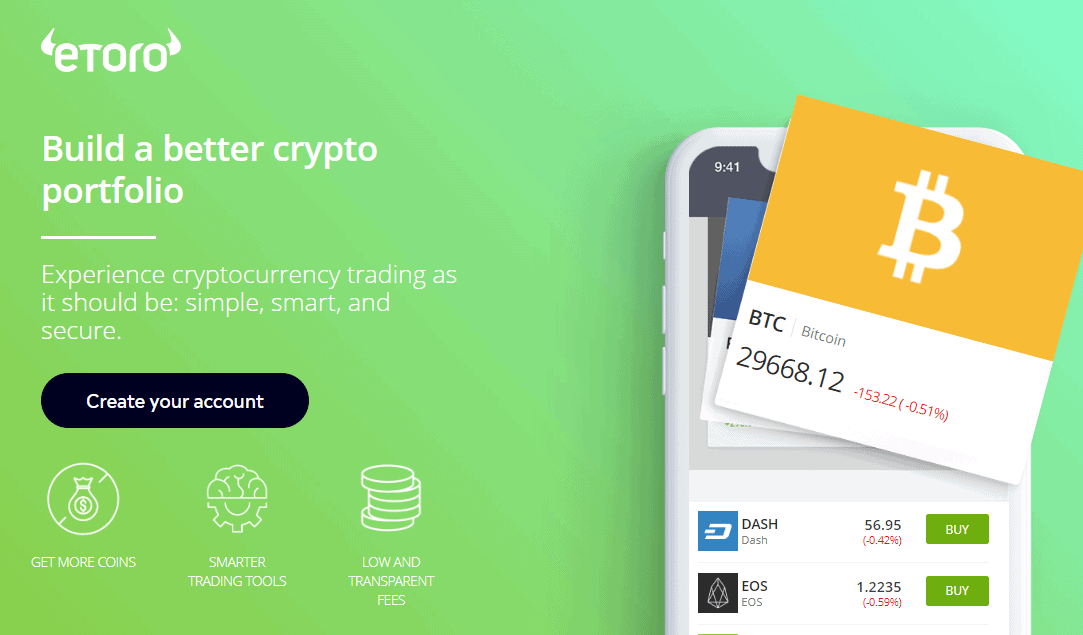 2. Sign up with the crypto exchange
Let's start with creating an account on eToro.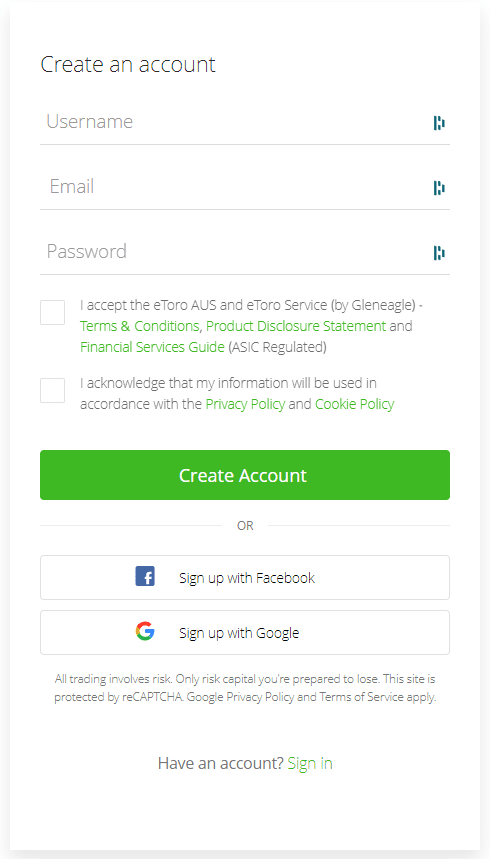 The sign-up process is very quick and easy, as is the verification that needs to be completed afterwards so you can get started.
3. Funding your account
Next is funding your account. You have several deposit methods to choose from when depositing funds into your eToro Account. These include a bank transfer, credit card, debit card, PayPal, and more.
4. Short Solana
These are the steps to follow to execute a short sell:
Go to the search bar at the top, find Solana by entering the name.
On the crypto page/section, on the right side, hit the TRADE button to enter the trading interface.
At the top of the trading interface: Click on sell to short the crypto.
Enter the amount for which you want to sell Solana and click on "Open Trade".
Once you're ready to close the trade, hopefully when the value of Solana has dropped, go to your Portfolio, find the Solana trade, and click on the red cross to close the trade.
If your assumption/prediction was right, then the profit will be added to your account after closing the trade. If you were wrong on the other hand, you'll incur a loss which will be debited from your eToro account.
Congratulations, now you know how to short Solana!
Disclaimer: Trading, investing, and dealing with digital and cryptocurrencies might involve a lot of risks. Their prices are volatile and performance is unpredictable. Their past performance is no guarantee of future performance.
Affiliate Disclosure: This site is supported by its users. We may receive commissions for purchases made through the links on our site. This does not impact our reviews, guides or comparisons.
Where to Short Solana (SOL)
Aside from eToro, the other major exchange you can use is Binance.
While Binance tends to be a bit more advanced when compared with eToro, they do have a lot more digital assets to trade with.
Frequently Asked Questions
Can I short Solana on Binance?
Yes, you can short Solana on Binance. They have over 300 cryptocurrencies on offer, have a decent phone app and a lot of advanced trading features.
About Solana
Solana cryptocurrency is a high-throughput crypto based upon the Proof of History (PoH), and Proof of Stake(PoS) consensus. Solana was built by a group networking engineers to provide the infrastructure necessary for modern internet apps.
Solana was established by four co-founders led by Anatoly Yokovenko.
Anatoly Yokovenko published a whitepaper on Proof of History, which was published in November 2017. Proof of History, a concept to maintain time between computers within a network, is used to scale the number transactions.
Greg Fitzgerald, Anatoly's old colleague at Qualcomm was involved in the project. He proposed and wrote the Proof of History Codebase in Rust.
Stephen Akridge, Raj Gokal and Raj Gokal joined shortly after and formed the new network of blockchains called Solana.
Solana is a general use blockchain similar to Ethereum. It is a different type of blockchain. For example, developers can use Rust to create applications instead of Solidity/Vyper. Solana ecosystem's end user applications include decentralized financing (DeFi), nonfungible tokens(NFT), marketplaces as well as e-commerce.
One of its most important features is its scalability. Solana processes over 700,000 transactions per minute. Its high throughput capacity appeals to high-frequency traders, such as FTX or Alameda Research.
SOL is Solana's currency native. Solana (SOL), the native currency of Solana is used to pay for transaction costs and stakes in order support the network.
In 2021, Solana's crypto price experienced an extraordinary growth. Solana seized a large share of the market thanks to multichain's introduction and increasing adoption of DeFi/NFT. The technical underlying attracted developers who began to build dapps, such as Star Atlas and Mercurial, Orca or Saber. As a way to bring liquidity and increase activities to the Solana network, yield farming became popular shortly afterwards. It remains to seen if Solana, and its ecosystems of dapps, can capture market share in 2022.
Solana was on a high-note, but there were some issues. Network outages on September 15th, 2021 lasted more than 16 hours. The Solana Team and the node operators coordinated a reset to revive the network.
Related: