Summary: Shorting TRON is pretty straightforward, all you need is a crypto broker that allows for short selling. While there are a few exchanges out there that have added the ability to short crypto, our recommendation is to use eToro. They're well-known, have a global presence, and are trusted by millions of users from 100+ countries.
We'll be using eToro in our guide, you can sign up with one of the sign-up buttons below.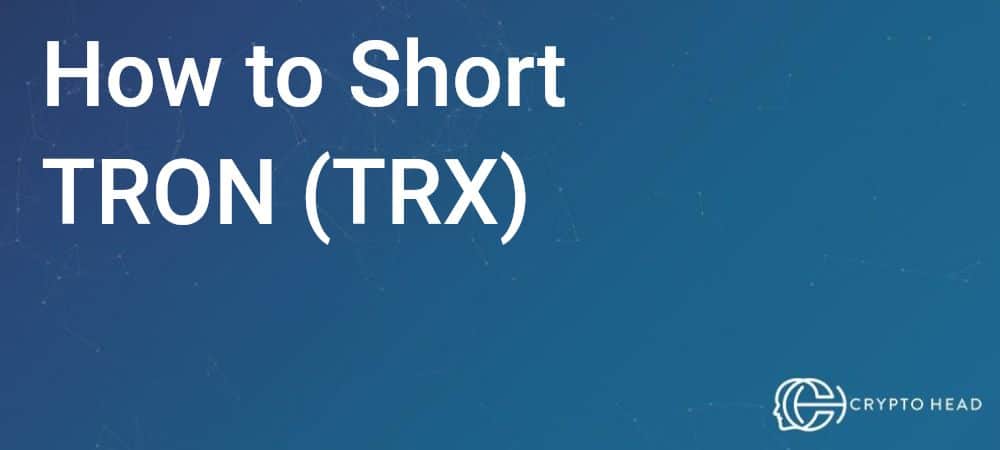 Before we get started, let's quickly explain what shorting is (for those that are new to it). Shorting is the practice of selling a cryptocurrency hoping it will drop in price so you can buy it back later for cheaper… which, if successful, will give you a net profit.
It might sound a bit complex but don't worry, it's a lot easier than you might think.
How to Short TRON
Shorting TRON can be done in 4 steps:
1. Find a crypto exchange
As mentioned before, for this guide we'll be using eToro as they offer the ability to short the most common cryptocurrencies.
You can, of course, use any other cryptocurrency trading platform that allows for short selling.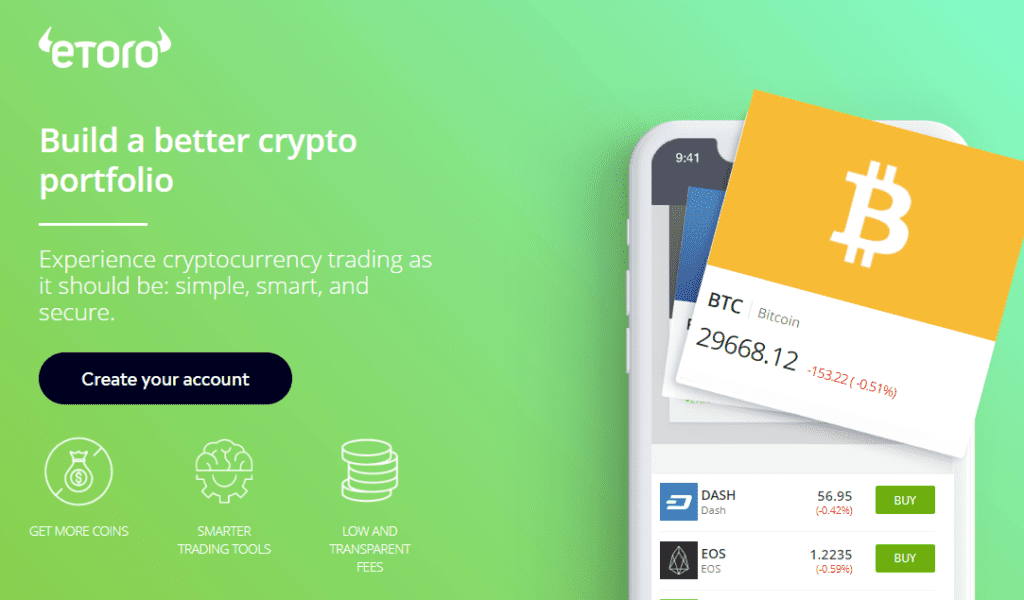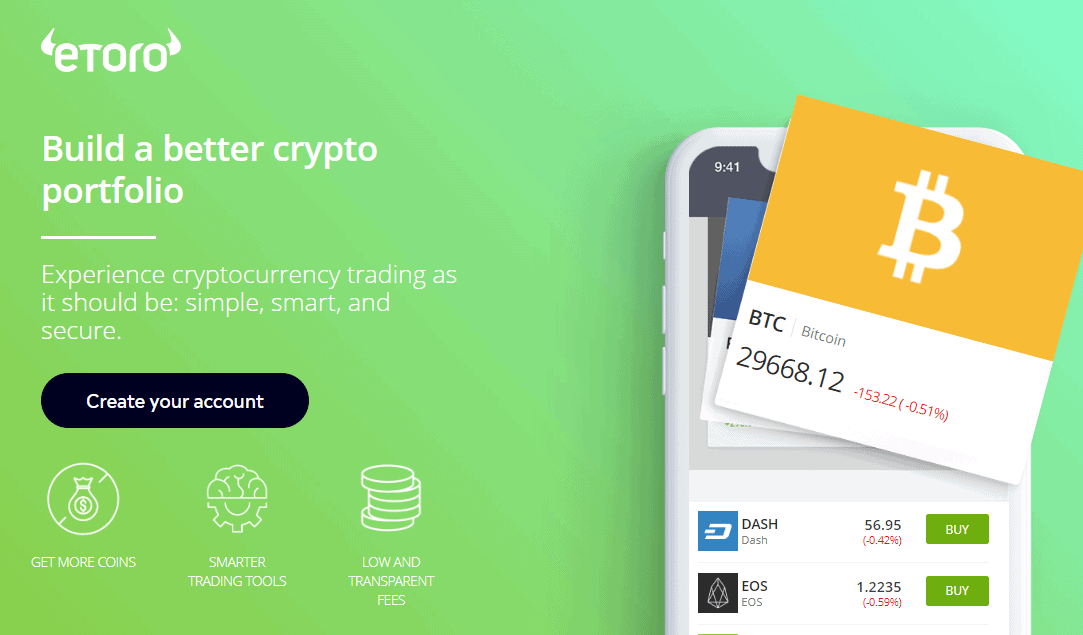 2. Sign up with the cryptocurrency exchange
Let's start with creating an account on eToro.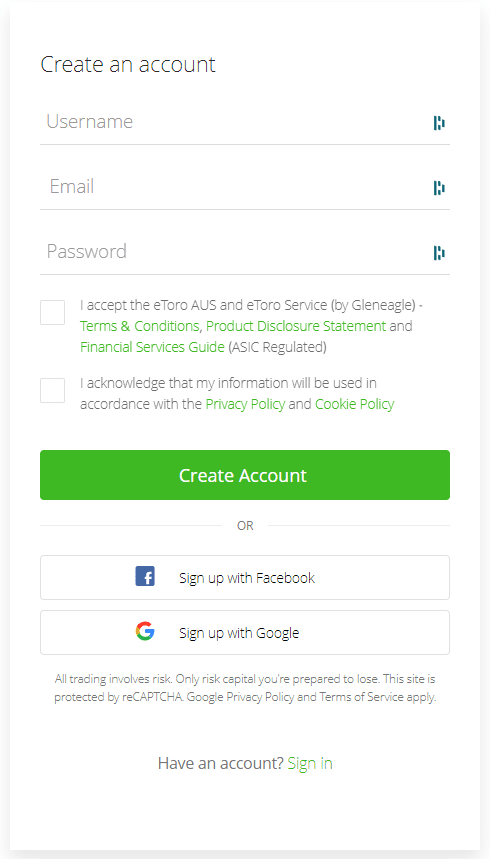 The sign-up process is very quick and easy, as is the verification that needs to be completed afterwards so you can get started.
3. Funding your account
Next is funding your account. You have several deposit methods to choose from when depositing funds into your eToro Account. These include a bank transfer, credit card, debit card, PayPal, and more.
4. Short TRON
These are the steps to follow to execute a short sell:
Go to the search bar at the top, find TRON by entering the name.
On the crypto page/section, on the right side, hit the TRADE button to enter the trading interface.
At the top of the trading interface: Click on sell to short the crypto.
Enter the amount for which you want to sell TRON and click on "Open Trade".
Once you're ready to close the trade, hopefully when the value of TRON has dropped, go to your Portfolio, find the TRON trade, and click on the red cross to close the trade.
If your assumption/prediction was right, then the profit will be added to your account after closing the trade. If you were wrong on the other hand, you'll incur a loss which will be debited from your eToro account.
Congratulations, now you know how to short TRON!
Disclaimer: Trading, investing, and dealing with digital and cryptocurrencies might involve a lot of risks. Their prices are volatile and performance is unpredictable. Their past performance is no guarantee of future performance.
Affiliate Disclosure: This site is supported by its users. We may receive commissions for purchases made through the links on our site. This does not impact our reviews, guides or comparisons.
Where to Short TRON (TRX)
Aside from eToro, the other major exchange you can use is Binance.
While Binance tends to be a bit more advanced when compared with eToro, they do have a lot more digital assets to trade with.
Frequently Asked Questions
Can I short TRON on Binance?
Yes, you can short TRON on Binance. They have over 300 cryptocurrencies on offer, have a decent phone app and a lot of advanced trading features.
About TRON
Tron is a decentralized blockchain operating system, similar to Ethereum. It aims to improve the decentralization in the Internet and its infrastructure. Tron is a smart contracts platform with high throughput and scalability. Tron also offers high availability for all Decentralized Applications within the TRON ecosystem. Tronix, Tronix's native token (TRX), is the core of Tron's blockchain.
Tron, which uses blockchain and its decentralized smart-contract capability, aims to make it possible for users to experience a decentralized Internet without "middlemen", such as Google and Facebook.
Youtube is currently the most used video sharing platform. Youtube is a privately held company with private servers that store and serve video to its viewers. Youtube users and creators will need to adhere to its terms of services and pay for content. Youtube creators may be eligible for a share of Youtube's revenue. However, the pay structure is completely up to Youtube.
Tron will replace Youtube and other video sharing services. It will be the decentralized infrastructure through which users can directly connect to creators and pay creators for the content they want to consume.
TRON uses a Delegated Proof of Stake(DPoS) Governance Model. This allows users perform transactions with a close to zero-fee while being resistant to transaction spam.
Tron Blockchain transactions will be managed by a network of Super Representatives. These Super Representatives, also known as Super Representatives (SR), are elected by TRX owners who have locked their Tron Power shares. There are 27 top-voted Super Representatives, and 100 Super Representative Candidate. Based on the number and percentage of votes received from Tron Power holders each 6 hours, the hierarchy for SR and SR Candidates is adjusted.
Tron, at its core is a smart contracts platform. It is compatible with Ethereum Virtual Machines (EVM), which means that it has Turing-complete virtual machine capabilities. Tron's smart contract execution is very similar to Ethereum.
Tron however operates on the Bandwidth transaction model. It is similar to EOS. Ethereum, on the one hand, uses the gas-fee model. Tron uses it. Tron transactions can be more cost-effective and seamless than Ethereum.
You can issue smart contract tokens like ERC-20, ERC-1155 or others on Ethereum. It is also possible to issue smart contractual tokens on Tron. Tron currently offers two token standards: TRC10, and TRC20.
Tron has issued a variety of TRC10, TRC20 tokens that can be used in a variety of applications.
Related: